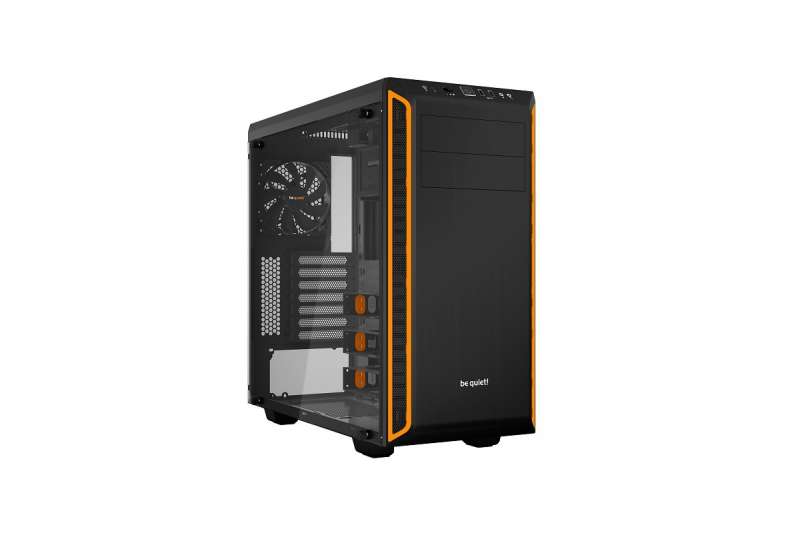 In a recent announcement, be quiet! recently upgraded the Pure Base 600 case to include an option for a sturdy tempered glass side-panel.
This will give an option to those who want to show off their hardware as the new tempered glass side panel on the Pure Base 600 stretches edge to edge, leaving a large beautiful window open for you to show off just how much you spent on your PC. For better durability and better acoustic performance, be quiet! is using a 4mm thick tempered glass side panel, one of the thicker tempered glass side panels in the industry.
While the be quiet! Pure Base 600 is an entry level case, don't let its intended target market fool you. The Pure Base 6o0 has plenty of room for all your hardware, featuring support for ATX and mATX motherboards, three re-positionable HDD slots, removable ODD drive cages, an integrated three-step fan controller, and two pre-installed sleeve bearing fans.
The be quiet! Pure Base 600 Tempered Glass Edition will come either orange or black accented variants and will be available starting at $99. If you already own a Pure Base 600 with the aluminum side panel, you can purchase the tempered glass panel separately for $29.99.