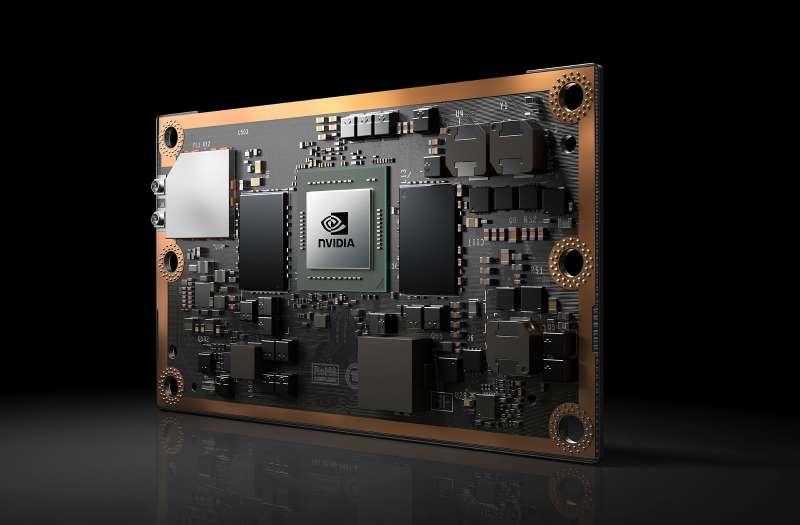 IoT and machine learning are two of the fastest growing segments in the computing world and to help satiate the demand for ever more powerful hardware, more power efficient hardware, Nvidia announced the Jetson TX2 platform designed specifically for these applications.
Coming in a package that's the size of an average credit card, the Jetson TX2 platform is twice as powerful as its predecessor, the Jetson TX1 platform, while sipping less than 7.5W of power.
| | |
| --- | --- |
| Manufacturer | Nvidia |
| Model | Jetson TX2 |
| GPU | Pascal-based GPU with 256 CUDA Cores |
| CPU | Dual Nvidia Denver 2 x64, Quad ARM A57 |
| RAM | 8GB LPDDR4 |
| Storage | 32GB eMMC |
| Camera | 12 CSI lanes supporting up to 6 cameras |
| Networking | Gigabit Ethernet |
| Connectivity | 802.11ac WLAN, Bluetooth |
According to Nvidia, the Jetson TX2 platform is suitable for entertainment, medicine, architecture, education, and product design. Its low power profile and high-performance make it suitable for a range of tasks such as facial detection, image classification, speech recognition, AI programming, embedded computing, 3D scanning, and various other graphics accelerated tasks.
"Jetson TX2 brings powerful AI capabilities at the edge, making possible a new class of intelligent machines. These devices will enable intelligent video analytics that keep our cities smarter and safer, new kinds of robots that optimize manufacturing, and new collaboration that makes long-distance work more efficient."

-Deepu Talla, vice president and general manager of the Tegra business at NVIDIA
Nvidia Jetson TX2 will also feature a wide range of SDK support including JetPack 3.0, Tensor RT 1.0, cuDNN 5.1, VisionWorks 1.6, the latest graphics drivers and APIs, and CUDA 8.
The Nvidia Jetson TX2 developer kit which includes the carrier board and Jetson TX2 module, can be pre-ordered today for $599 and will begin shipping March 14. The Jetson TX2 module will be available for purchase independently in Q2 for $399.99. Nvidia is also slashing prices on the Jetson TX1 developer kit to $499.99.