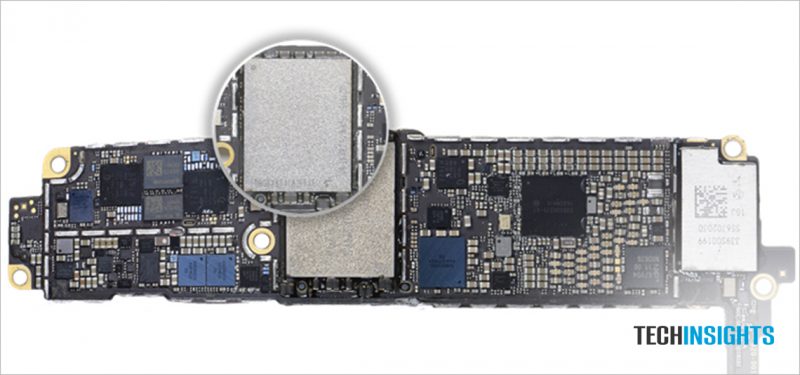 Some keen eyes from the guys over at TechInsights recently discovered that the NAND onboard the Apple's iPhone 7 will come from multiple sources. In a number of teardowns of the new smartphone, the iPhone 7 appears to source NAND from SK Hynix and Toshiba. While this isn't interesting news as these companies are popular suppliers of NAND, what's interesting is that certain capacities are using Toshiba's 48-Layer 3D BiCS NAND, which has never been seen previously on a commercial product.
The Toshiba BiCS 3D NAND in question is the Toshiba THGBX6T1T82LFXF which is being used on the iPhone 7 256GB model. TechInsights is currently conducting a full analysis for more information on the new NAND.
Toshiba had previously announced that they began mass production of their BiCS 3D NAND at their Fab 2 in Yokkaichi, Japan. At FMS earlier this year, Toshiba also announced a new BG series SSD carrying TLC 3D NAND although no new information about the drive is available at this time.
Source: TechInsights