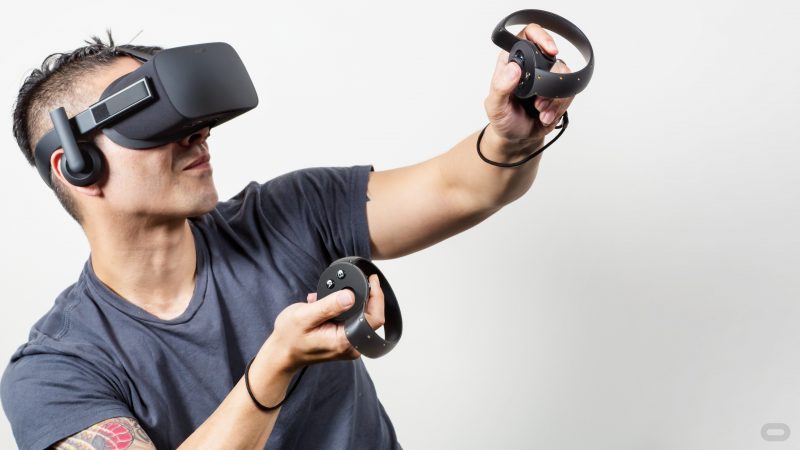 Today at Oculus Connect, the company's CEO, Brendan Iribe announced a new, much lower minimum requirement for running VR games using the Oculus Rift. This advancement is thanks to a technology called Asynchronous Spacewarp or ASW. This feature effectively allows a system to deliver a stable 45 frames per second, and then doubles it and fills in the gaps in order to hit the 90Hz target for a smooth VR experience. This is a very similar technique to the "Interleaved Reprojection" technology which is employed by the HTC Vive.
Oculus Rift New Minimum Specifications
Nvidia 960 or greater (down from Nvidia GTX 970 / AMD 290 equivalent or greater)
Intel i3-6100 / AMD FX-4350 or greater (down from Intel i5-4590 equivalent or greater)
8GB+ RAM
Compatible HDMI 1.3 video output
1x USB 3.0, 2x USB 2.0 (changed from 2x USB 3.0 ports)
Windows 8 or newer (changed from Windows 7 SP1 or newer)
That's a fairly significant reduction in performance requirements compared to the GTX 970 and Intel Core i5 which the Oculus' previous minimum specifications required. In addition to the reduction, the CEO also announced a new $499 Oculus Ready PC, powered by AMD hardware and built by CyberPowerPC.
While the hardware requirements have gone down, the Oculus itself remains at the $599 pricepoint which it was originally launched at.  It would have been great to see a price drop down to even $499, which would have made the PC VR barrier to entry just $1,000, much closer to that of Sony's PSVR which goes on sale this month starting at $399 for the headset itself or $499 for a bundle with the PlayStation Camera and a pair Move motion controllers.
Source: Polygon