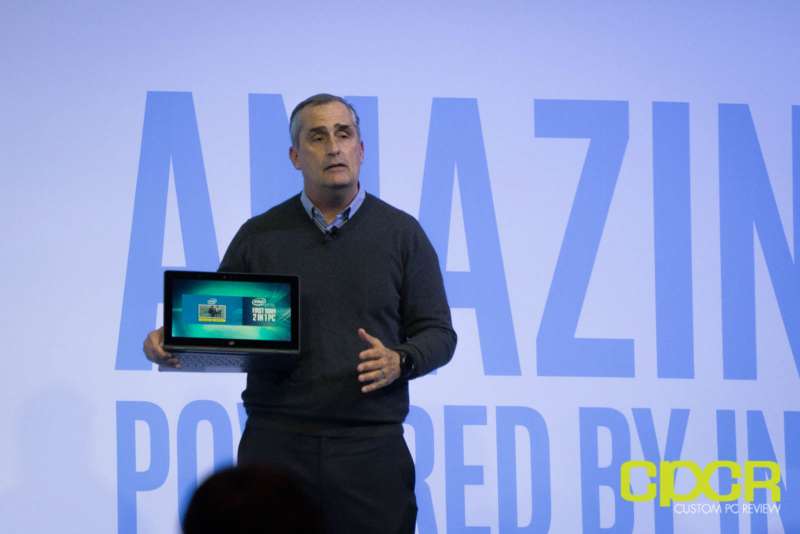 After being the first to reach 22nm then subsequently 14nm FinFET, Intel's chip development pace has slowed considerably for the move to 10nm with many losing confidence in Intel's ability to maintain a chip manufacturing advantage over competitors such as TSMC, Samsung, and GlobalFoundries.
During Intel's CES 2017 press conference, Intel CEO, Brian Krzanich however, did not believe Intel's manufacturing capabilities have diminished as he demonstrated the world's first 2-in-1 PC running on Intel's upcoming 10nm Cannonlake platform. During the presentation Krzanich also reassured the audience that Moore's Law is not dead and Intel would be shipping 10nm Cannonlake before the end of the year.
No additional details such as performance or architecture were provided at the time.