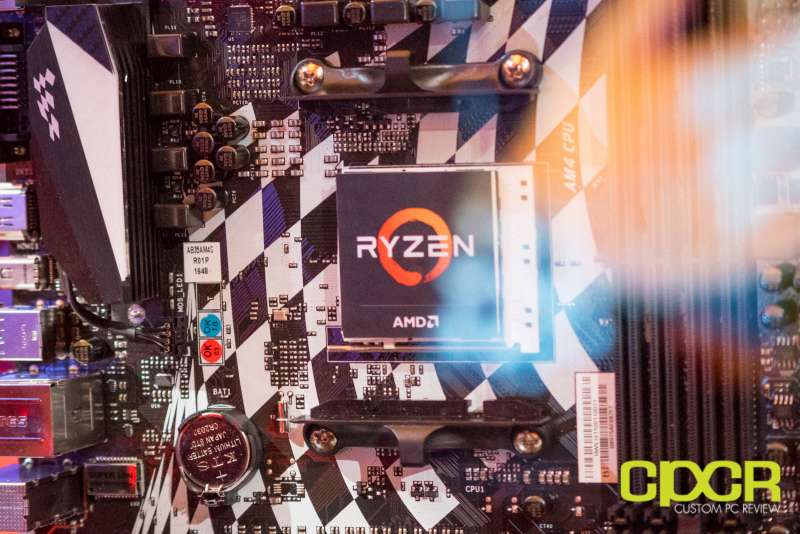 At AMDs press event, AMD displayed a slew of motherboards based on their upcoming X370, B350 and A320 chipsets which will support AMD's upcoming Ryzen CPUs. The motherboards on display include well known manufacturers including Asrock, ASUS, Biostar, Gigabyte, MSI, and more.
AMD's flagship chipset is the X370 chipset which will support overclocking and dual GPU configurations. AMD's new chipsets will also support NVMe, M.2 SATA devices, USB 3.1 Gen 1/Gen 2 and PCI-E 3.0. This finally puts AMD motherboards on the a more level playing field in comparison to Intel's 200 series chipset.
Currently no additional information was provided about the motherboards, so we'll go ahead and let you take look at the boards in all their glory. More information will come as we meet with all the motherboard makers in the coming days at CES.
AMD Motherboards
ASRock X370 Taichi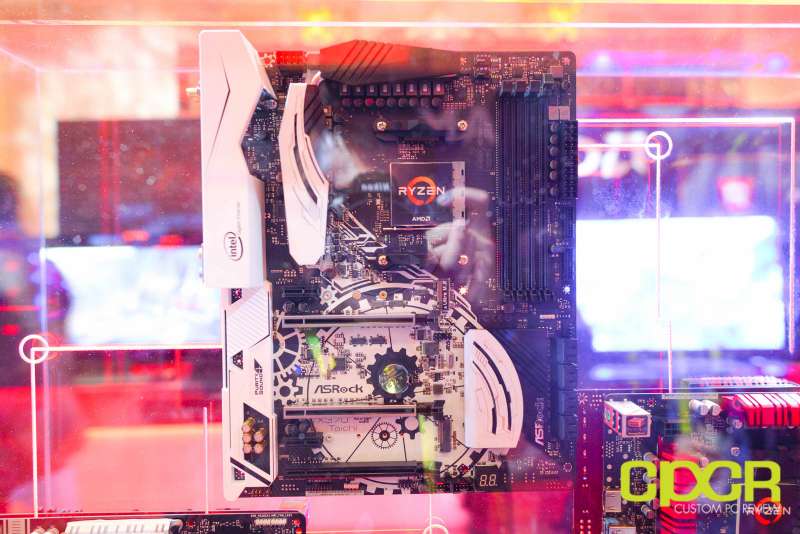 ASRock X370 Gaming K4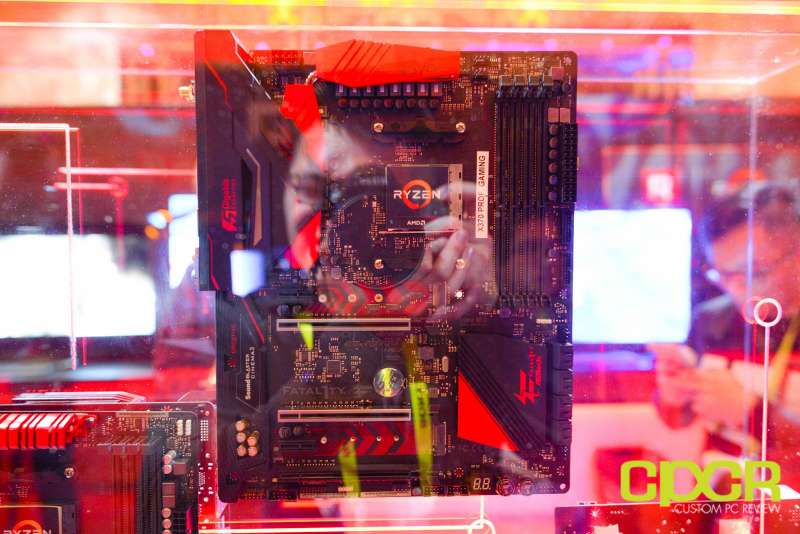 ASRock AB350 Gaming K4 Fatal1ty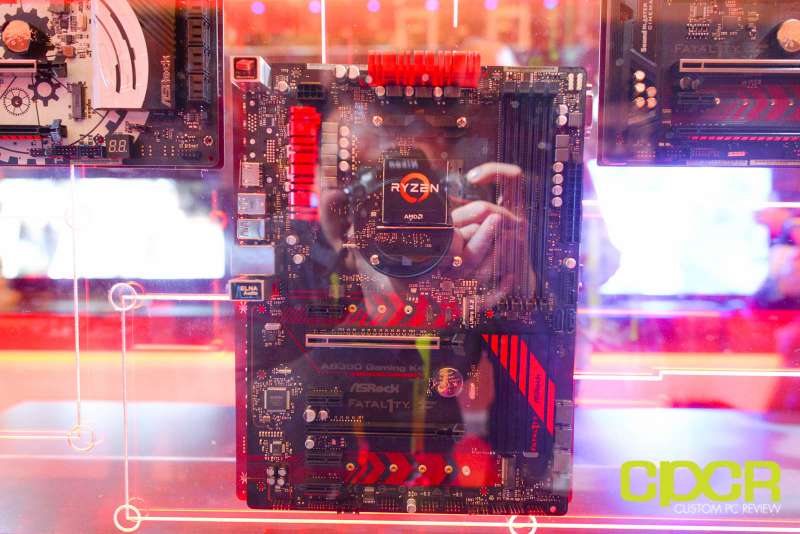 ASRock A320M Pro4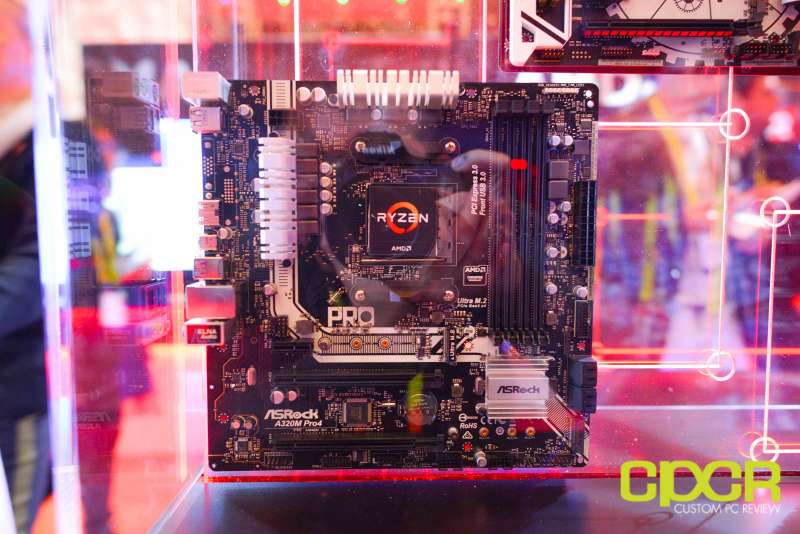 Biostar X370 GT7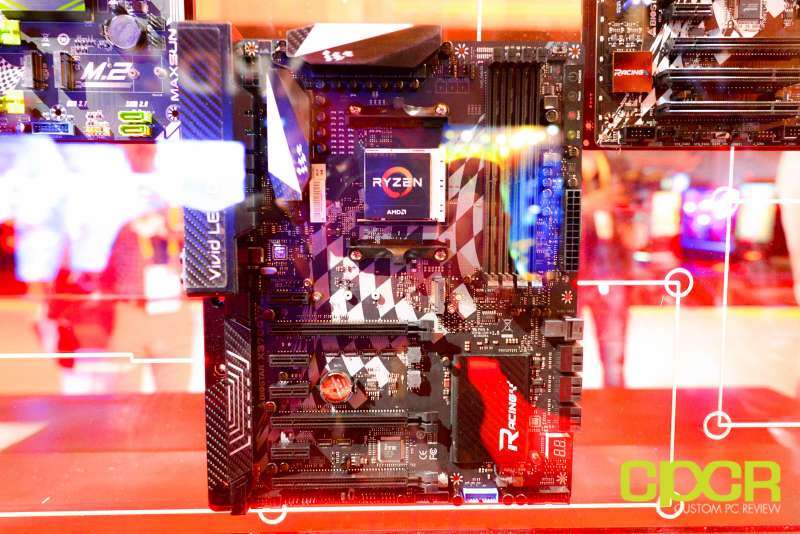 Biostar B350 GT5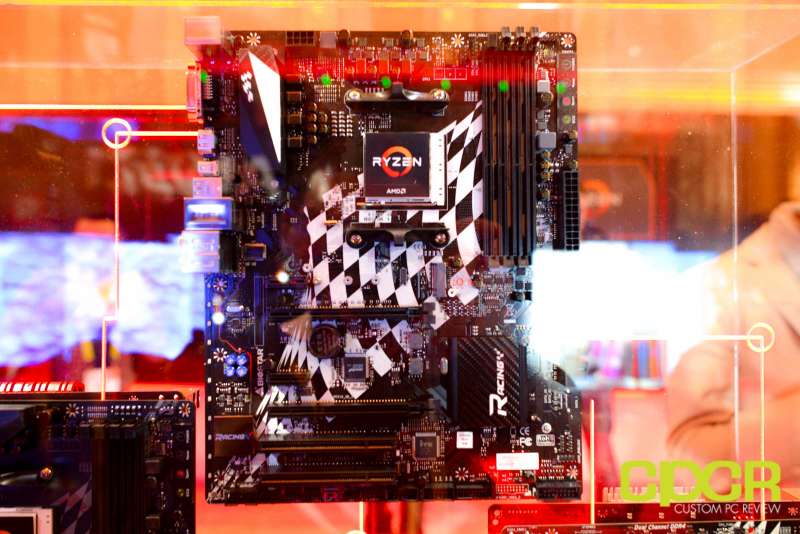 Biostar B350 GT3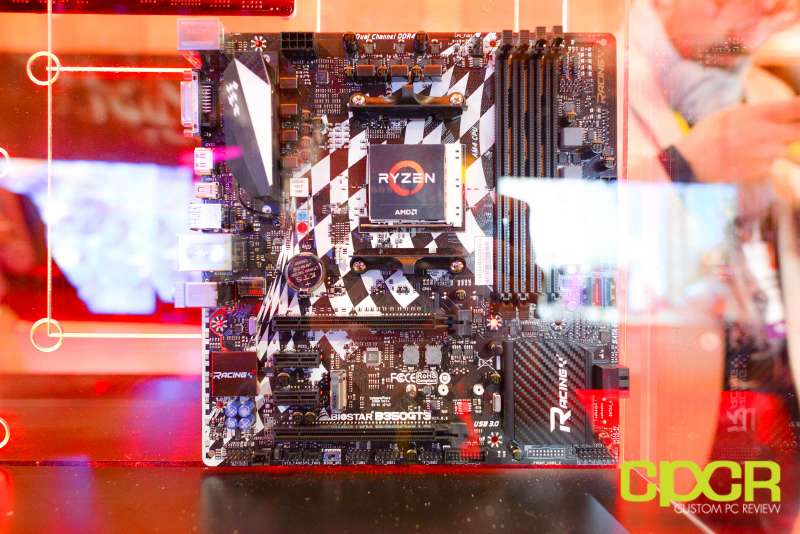 Gigabyte GA-AX370-Gaming K5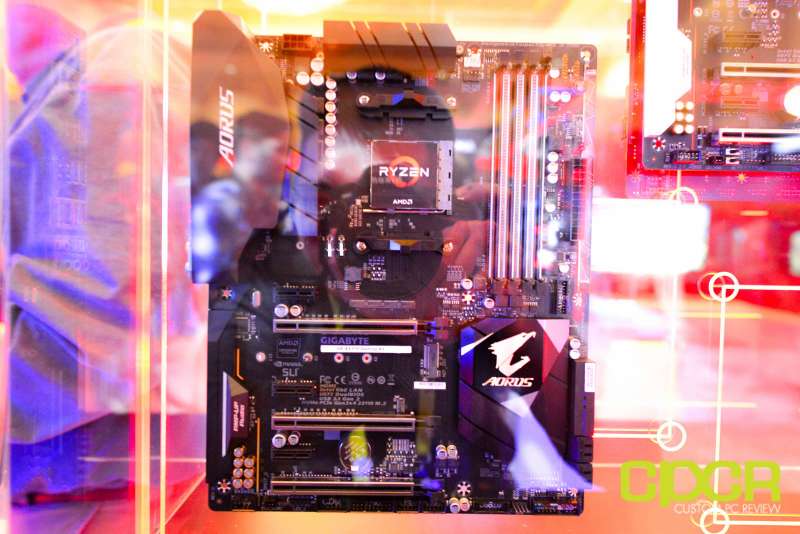 Gigabyte GA-AX370-Gaming 5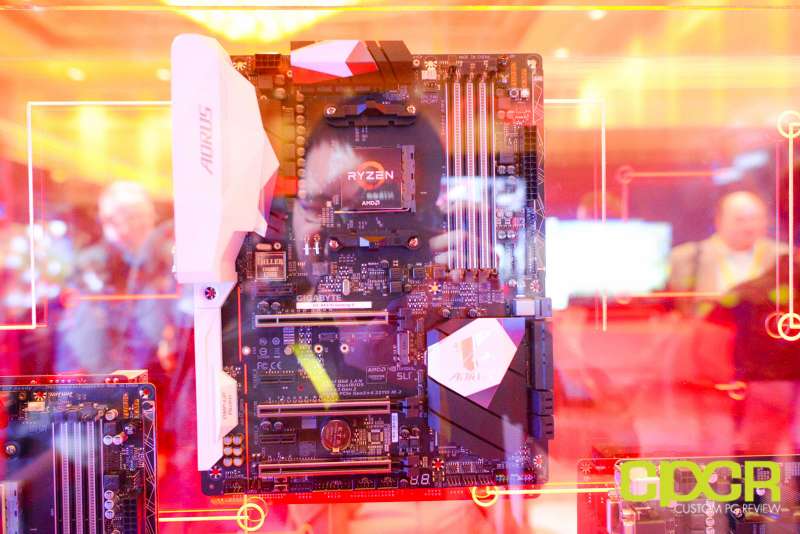 Gigabyte AB350-Gaming 3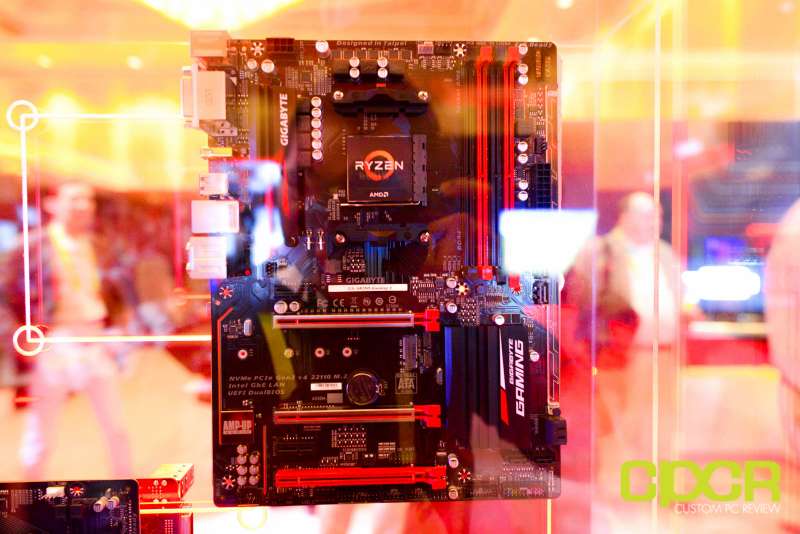 Gigabyte A320M-HD2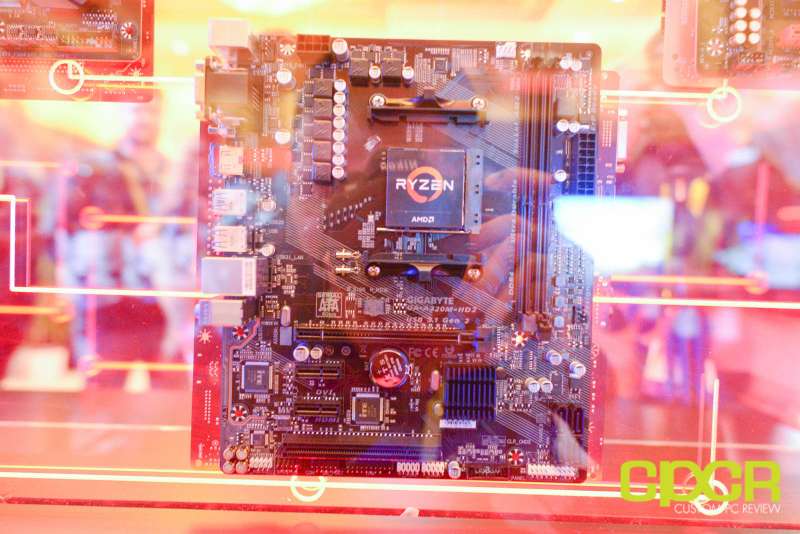 MSI A320M Pro-VD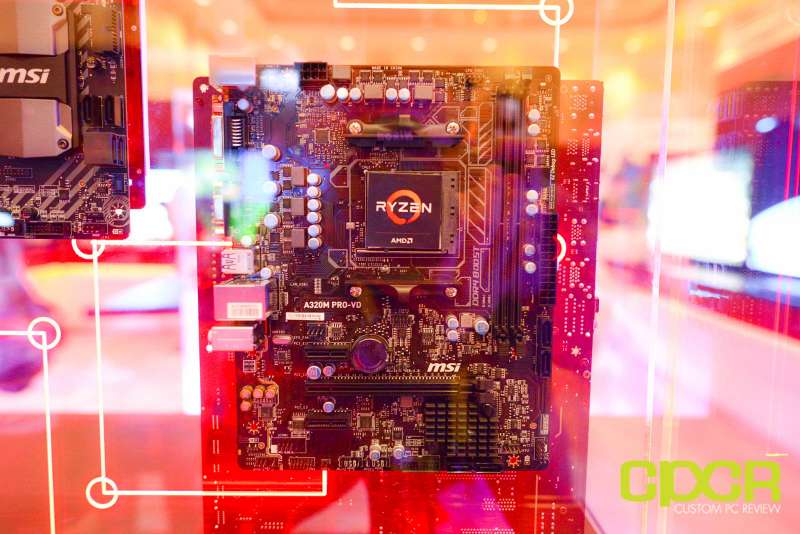 MSI X370 Xpower Gaming Titanium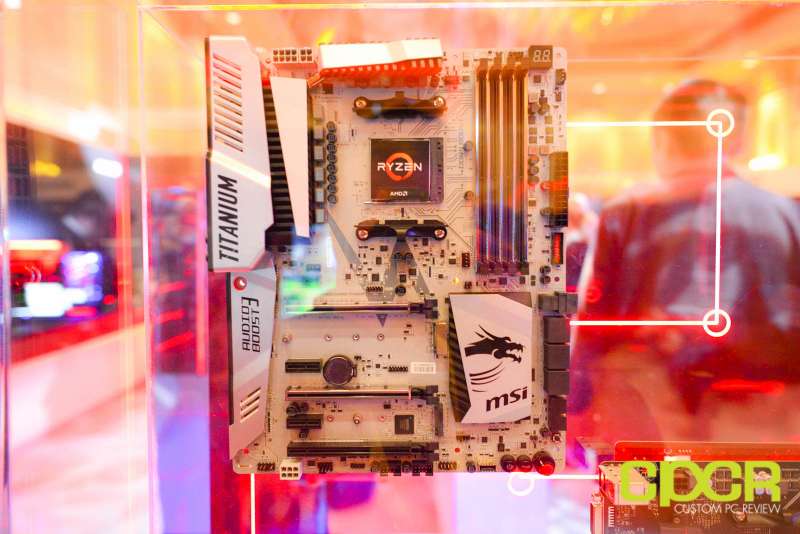 MSI B350 Tomahawk
MSI B350M Mortar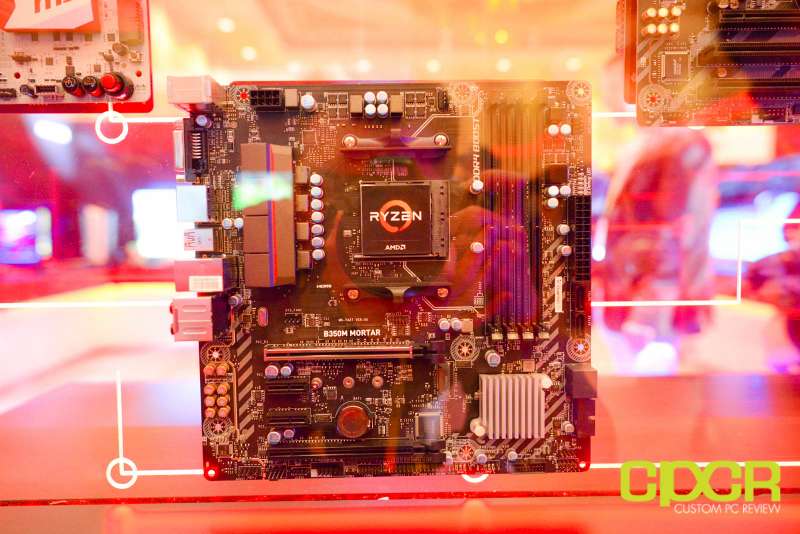 Maxsun MS-B350FX Gaming PRO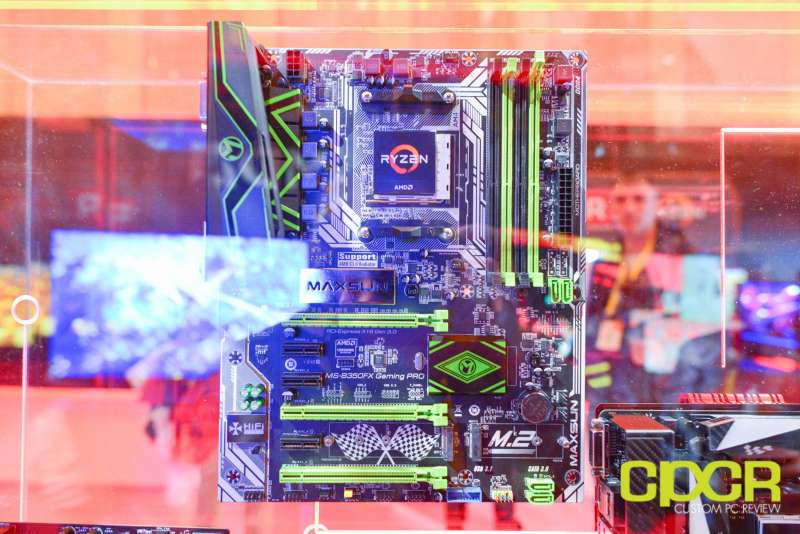 AMD System Partners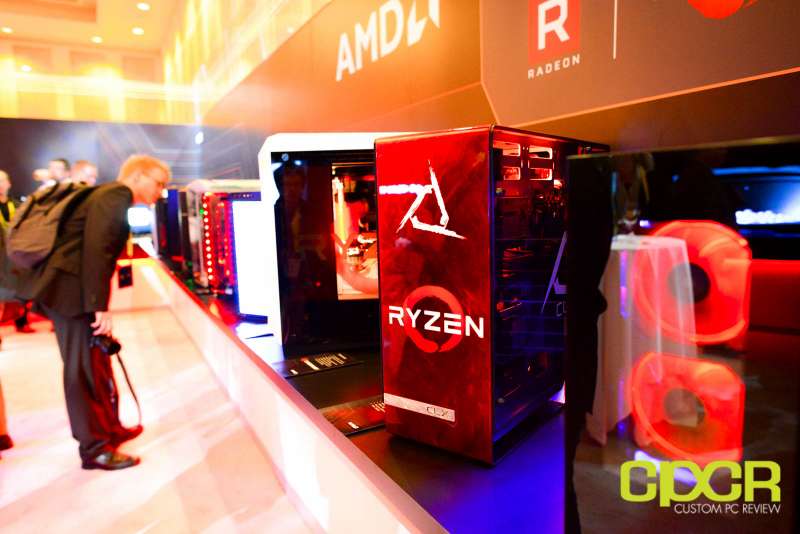 AMD also revealed a number of system partners which will include a number of boutique system builders with fairly "normal" builds to exotic custom water cooled systems. AMD had a number of these systems on display at the show. Some of these partners include:
Caseking
CSL Computer
CyberPower PC
Cybertron PC
Icodea (Korea)
iBuyPower
iPason Wuhan
Komplett
LDLC
Maingear
Mayn Wuhan
Medion AG
Mindfactory
Oldi (Russia)
Overclockers UK
PC Specialist
AMD is also revealing partnerships with top cooler manufacturers to create aftermarket CPU coolers designed for AM4 processors.
We'll have more meetings with AMD on the upcoming days to get more information on AMD Ryzen and the upcoming VEGA architecture GPUs. Stay tuned for more.