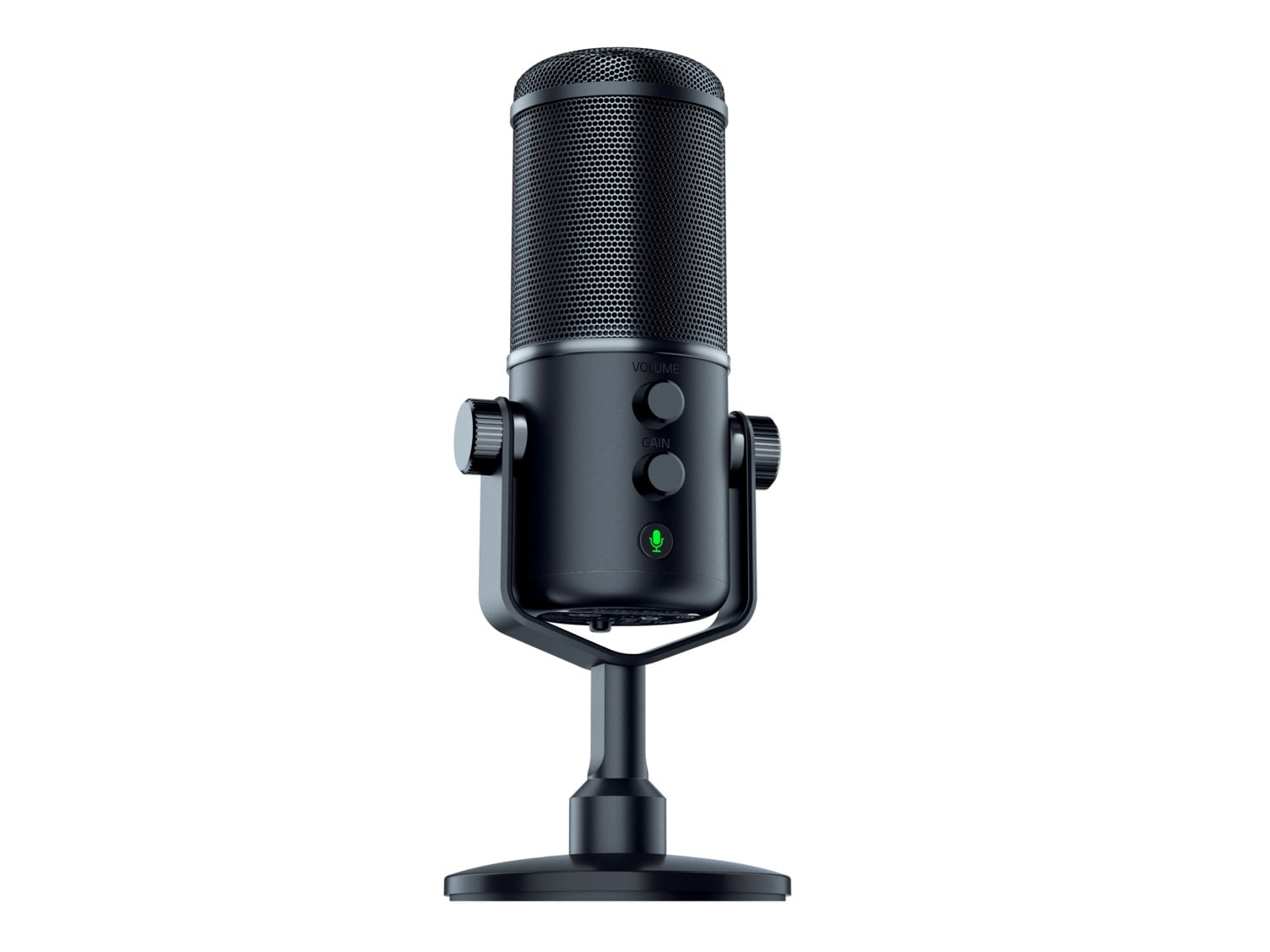 Razer has further elaborated its Seiren microphone series with the release of its Siren Elite microphone.
The Seiren Elite builds on Razer's Seiren microphone by providing higher quality voice recording for streamers. Unlike the condenser capsule-based Seiren Pro and the Seiren X, nested inside the Seiren Elite's barrel design is a single dynamic capturing capsule which provides higher quality voice recording. As expected, Razer has configured the Seiren Elite to operate in a cardioid capture pattern, meaning that it captures most of the sound from the front of the mic.
The Siren Elite is optimised for voice capture right out of the gate. It features an integrated high-pass filter that help eliminate low-frequency noise such as fan vibrations and also comes with a wind filter and a durable metal base.
The Seiren Elite is available now for $199.99 from the Razer Store.