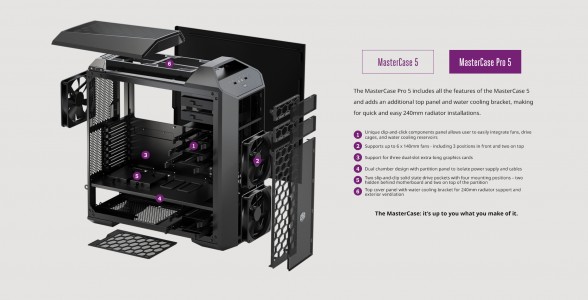 After years of being the standard when it comes to cases and coolers, Cooler Master fell into a slump lately after a series of bad product launches, lack of real innovation and an ever expanding catalog of "following the trend" products. Last year, when we met with Cooler Master at Computex, Cooler Master told us they were going to restructure and redefine their brand starting by simplifying the product lineup, improving customer service, and most important of all, introduce some new, innovative never before seen products rather than ones that simply "copycat" the competition.
After what seems to be years of waiting, Cooler Master finally unveiled their MasterCase 5 modular computer case at Computex 2015 with the aim of making a case that caters to all system builder needs. The most unique feature about the MasterCase 5 is that it's built around an exclusive Cooler Master technology which they call the FreeForm Modular System. According to Cooler Master, FreeForm not only lets system builders swap out internal components like drive cages with ease, it also lets them change external components like the side panels and top panels.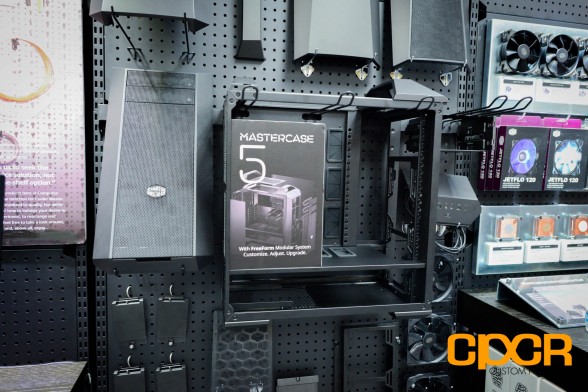 The Cooler Master MasterCase 5 will come in 3 editions: standard, pro, and maker; however, despite there being three models, they will all share the base frame, so that the standard can upgrade to the pro, the pro can upgrade to the maker, and all three can be customized in any way a user sees fit by purchasing additional parts from Cooler Master. Cooler Master is also tapping the maker community as well which will hopefully allow modders to come up with unique designs that they can sell to system builders.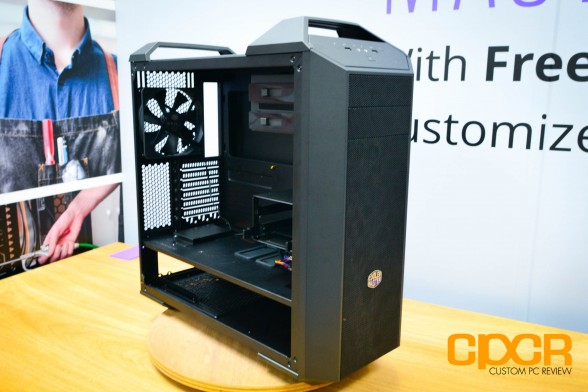 The standard edition of the case includes just the bare minimum needed for a system build. It only includes all the basics including mounts for a few drive cages, optical cages, dust filters, PSUs, but very minimal support for anything larger than a 120mm radiator.
Step up to the MasterCase Pro 5 and you'll have extra drive bays, a 240mm radiator bracket, extra fans, and a top cover.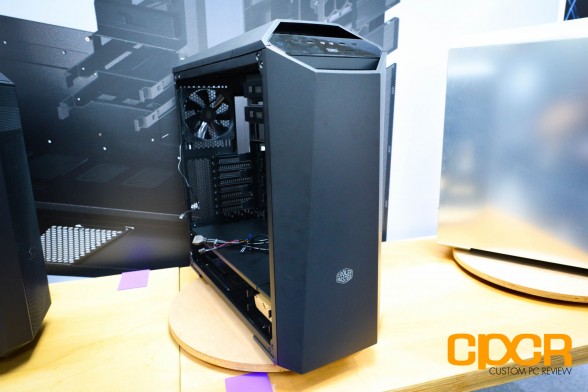 …or step into a MasterCase Maker 5 with its classy solid front panel.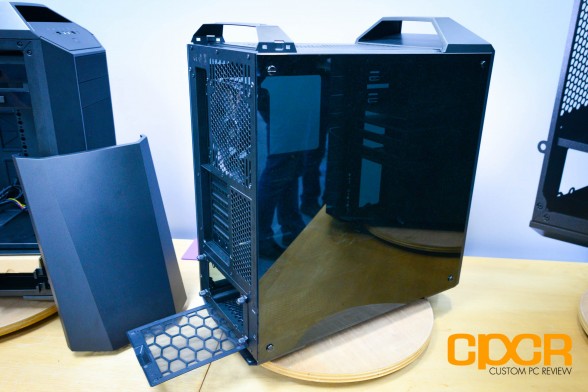 Don't like the sidepanel? Put on one with high end tempered glass!
Of course, Cooler Master will also be introducing air coolers, water coolers, etc. that are compatible with the FreeForm mounting system. Thes new coolers will follow the design cues of the MasterCase Series. Notice how I said series? Yup. Cooler Master is planning on bringing larger and smaller versions of the MasterCase to the market. MasterCase 3? 7? 9? Anyone?
The MasterCase 5 is expected to begin shipping at the end of August at a price that's still TBD at this time. I've been assured that it'll be competitive, whatever that means. In the meantime, CoolerMaster decked out a few of their display models to show off at Computex so enjoy the gallery!