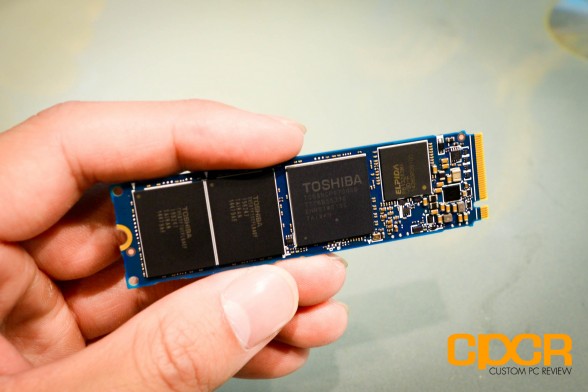 Visiting the OCZ booth earlier today, we greeted to news of the upcoming Trion 100 and the Z-Drive 6300, but another upcoming product that caught our eye is a secret new RevoDrive M.2 drive that wasn't on public display.
Not much detailed information was shared about the new drive, but we can see that it uses an in-house Toshiba controller. We were told that the controller will support PCIe Gen 3 x4 as well as NVMe. This should translate to performance ~2GB/s+ range. When we inquired as to why the upcoming JetExpress controller wasn't used here, we were told that the costs for that controller is still a bit too high for client drives.
Price, capacity information is not available at this time. The new drive is expected to launch before the end of the year.