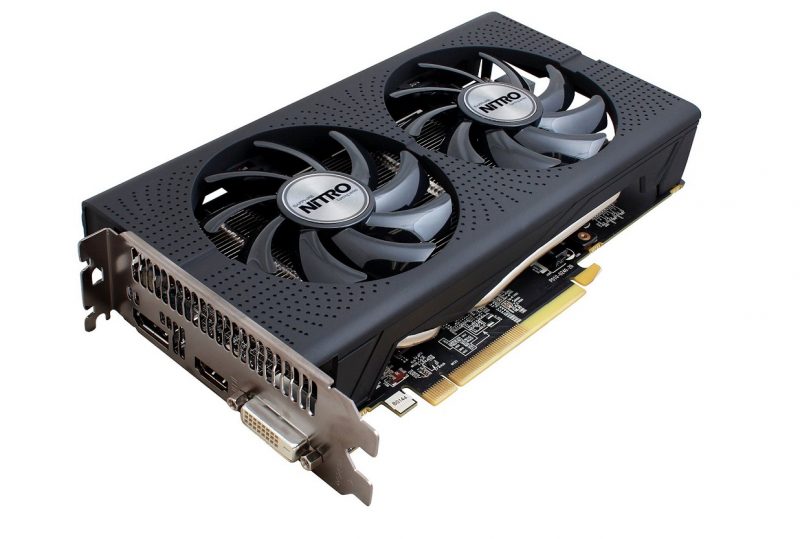 It has recently come to our attention that according to Overclocking.guide, the AMD Radeon RX460 graphics cards may have unlockable shader units which can increase the default 896 stream processors to 1024 and the default 56 TMUs to 64 by simply flashing the BIOS with a modded BIOS, resulting in a performance improvement of up to 12.5%.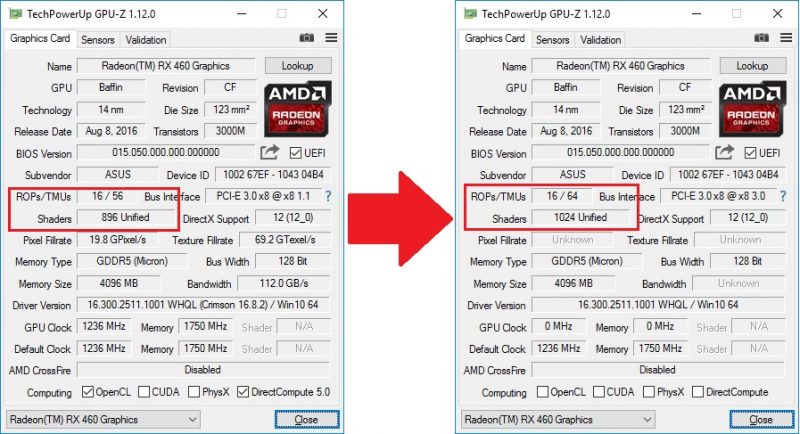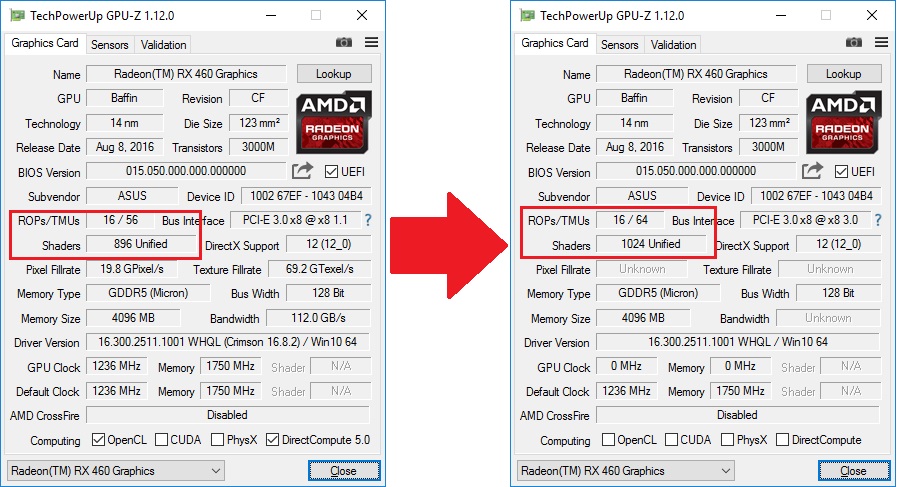 As this can be achieved simply by flashing with a modded BIOS, this is a very nice performance boost for free. However, currently the only cards with the modded BIOSes are the ASUS ROG STRIX Radeon RX 460 4GB OC Edition and Sapphire Nitro RX 460 4GB. The modded BIOSes along with instructions are available here. As always, flash your GPU BIOS at your own risk as there's always a chance of permanent damage when doing so.
With that out of the way, let us know what you think. Have you had a chance to try it? AMD has been known to produce unlockable chips in the past such as many of their older Athlon and Phenom CPUs having the ability to unlock additional CPU cores. It's interesting to see that GPUs are now included in that list of unlockable chips. Could this also mean that the other Radeon GPUs may have the same unlock-ability?
Source: Overclocking.guide