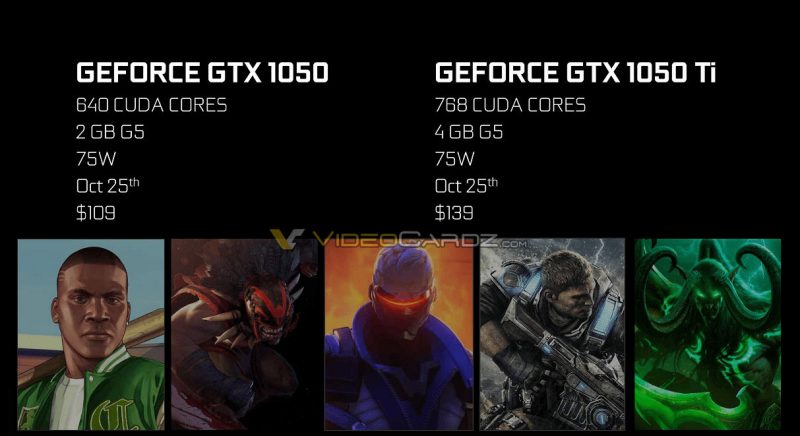 There has been numerous leaks already on the upcoming Nvidia GeForce GTX 1050 and GTX 1050 Ti, but a recent leak from Videocardz provides practically confirmed specs, launch date, and pricing information about the upcoming cards.
In the slide above, we can see that the GeForce GTX 1050 will ship with 640 CUDA cores, 2GB GDDR5 memory, and a 75W TDP. It'll begin shipping October 25 at $109. The GeForce GTX 1050 on the other hand will ship with 768 CUDA cores, 4GB GDDR5 memory and carry the same 75W TDP as the GTX 1050. It'll also ship on October 25, but for $139. In comparison to previous leaks, pricing here appears to be even lower than we previously expected.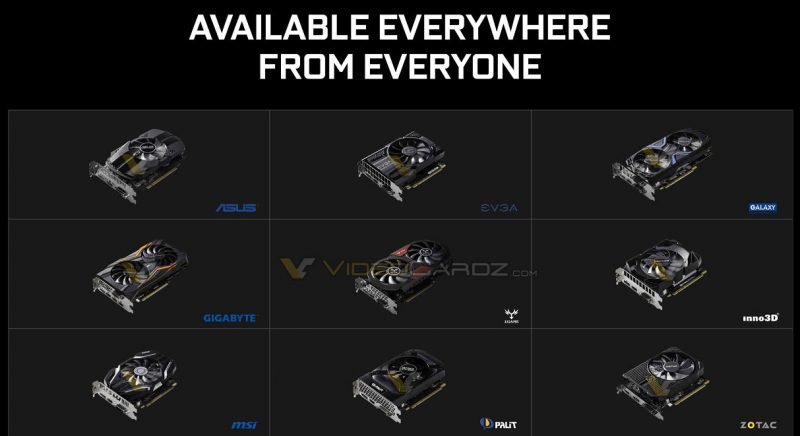 Practically all Nvidia AIBs will have some sort of custom GTX 1050 or GTX 1050 Ti. For those interested, here's a list of upcoming custom designs from Nvidia AIB partners.
ASUS GTX 1050 (Ti) Mini
EVGA GTX 1050 (Ti) SuperClocked
GALAX GTX 1050 (Ti)
GIGABYTE GTX 1050 (Ti)
COLORFUL iGame GTX 1050 (Ti)
INNO3D GTX 1050 (Ti) Compact
MSI GeForce GTX 1050 (Ti)
PALIT GeForce GTX 1050 (Ti)
ZOTAC GeForce GTX 1050 (Ti) Mini
Source: Videocardz