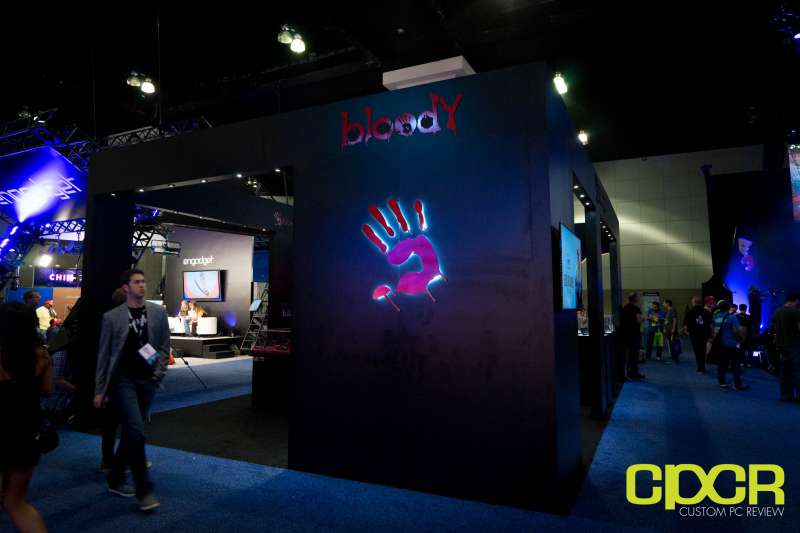 Gaming peripherals maker, Bloody Gaming, had a fairly sizable presence at E3 2017, so we stopped by to take a quick look at a few of their upcoming products.
Bloody B975 Gaming Keyboard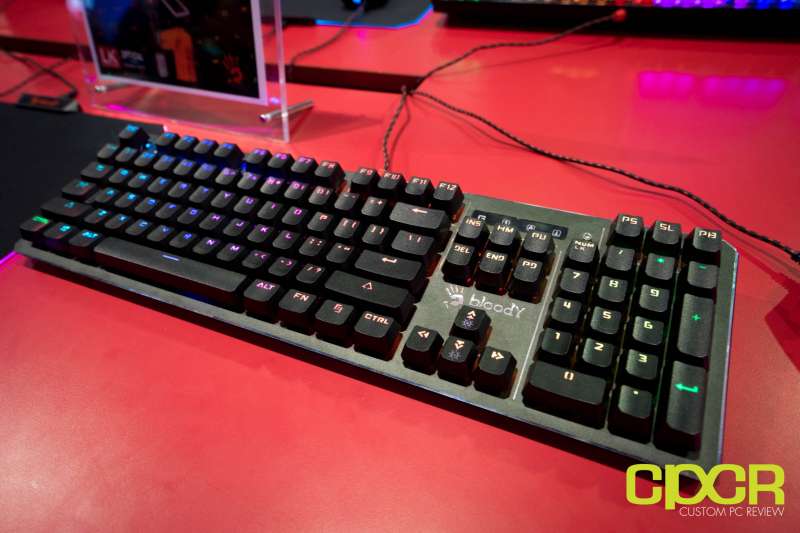 Arriving at the booth, I was quickly directed to the Bloody B975 gaming keyboard, the newest Bloody gaming keyboard using LK (Light Strike) Libra optical infrared switches. For those unfamiliar, Light Strike switches are new infrared laser based switches which are superior in performance and durability over traditional mechanical switches. This is due to its lack of metal contact leaves and instead when the key is depressed, a plate blocks an infrared laser beam. The interruption to the laser causes the key press to be registered. As a result, each key switch is rated to have a lifespan of 100 million keystrokes and a 0.2ms response time.
Other than the performance and reliability advantages, Light Strike switches do not suffer from "chatter" typically associated with metal leaf switches and each switch can be replaced so you could potentially switch from a tactile and clicky switch keyboard to a linear switch keyboard simply by purchasing a new switch set.
The Bloody B975 is expected to be priced around $150 with a release date that's still TBD.
Bloody Q50 Gaming Mouse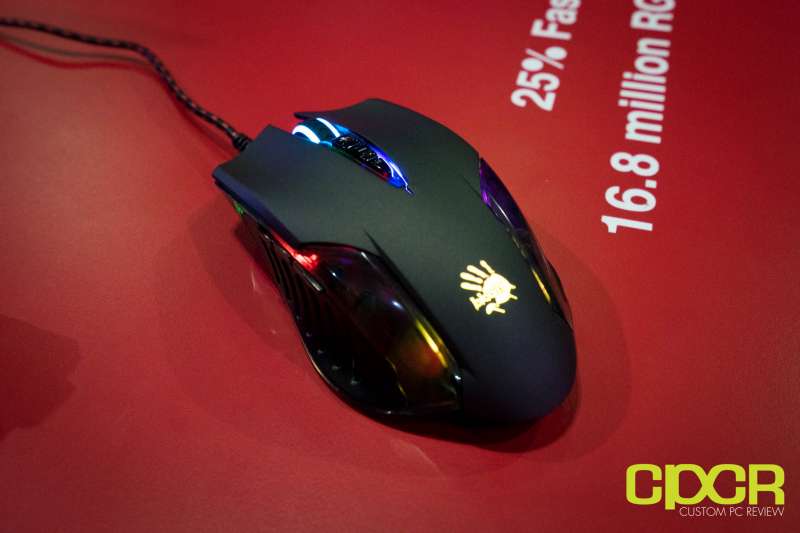 At the show, Bloody also showed off the Bloody Q50. The PMW 3325 optical sensor powered gaming mouse is unique in that it also utilizes Light Strike switches which provide the same low latency and longevity benefits as it does the gaming keyboards.
No word on pricing or availability on the Bloody Q50 at this time.
Carbon Fiber Hybrid Headphones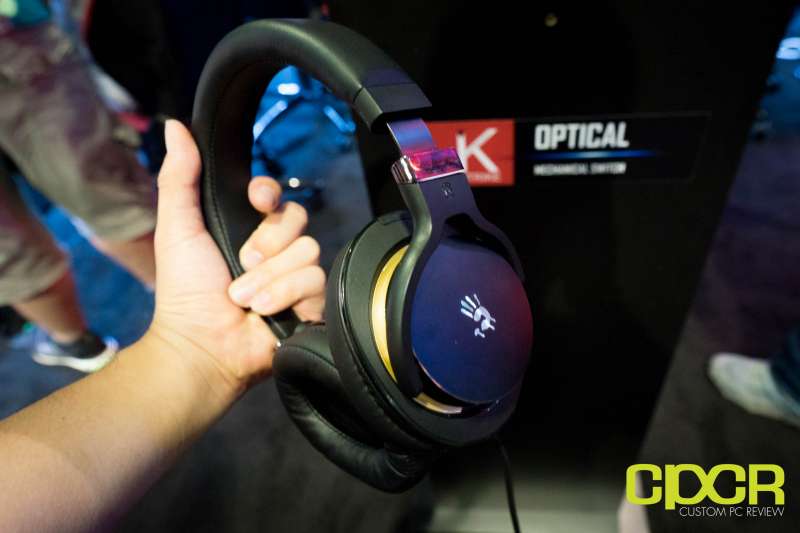 The last piece of gear Bloody had to show off is a new pair of headphones featuring dual layer Mycelium Carbon IT (MO-CL) diaphragms. By surrounding the MO-CL center dome with a high-flex edge, Bloody's 2-diaphragm tech can supposedly deliver unparalleled precision and audio quality. We had a chance to test the headphones out at the Bloody gaming booth and true to their word, the headphones sounded surprisingly good although the sound levels in the convention halls were a bit too loud to do any more serious critical listening.
The headphone featured in the picture above is an unnamed prototype with an unknown price. It's expected to launch during the holidays.