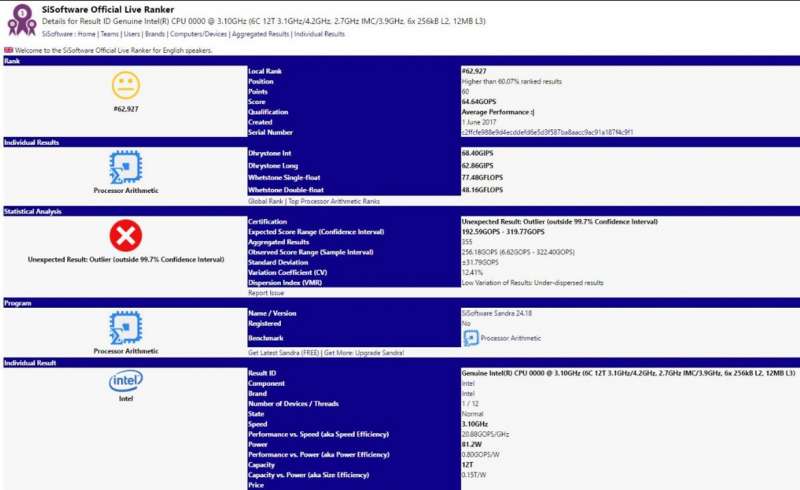 A mysterious "Genuine Intel CPU 0000" has appeared in SiSoft Sandra benchmark database, said to be likely an engineering sample of Intel's upcoming Coffee Lake CPU.
The chip in question has six cores featuring a base clock of 3.1GHz and a turbo clock of 4.2GHz. It carries 256KB of L2 cache per core and 9MB of shared L3 cache. The chip reportedly has a die size of 149mm².
What tier this chip sits at is unknown, but considering the competitive pressure from AMD, it could very well slot into the consumer Intel Core i7-8700K. A quad-core variant will also be available but will be manufactured under a smaller, 126mm² die.
Coffee Lake will be the last CPU built using the 14nm node before Intel transitions into 10nm for its Cannon Lake lineup. According to Intel, its upcoming 10nm process using Micron's fabs will see a 45% improvement in power efficiency and 25% increase in performance. Intel is planning on following it up with 10nm++, which will bring an additional 30% in power efficiency and 15% in performance.
Source: Hot Hardware