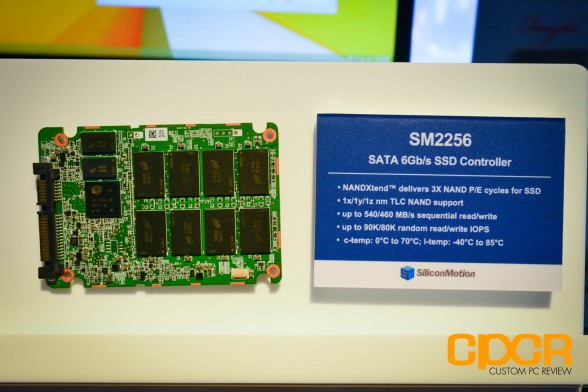 Silicon Motion had a full suite of products to show with their star of the show being the SM2256. Silicon Motion first unveiled the SM2256 back at FMS 2014, but thanks to the great performance and low cost of the SM2246, no one has actually adopted the SM2256 just yet. However, the biggest feature update for the SM2256 is that it includes Silicon Motion's NANDXtend, which among other features includes hard and soft LDPC ECC algorithms which as I'm told will be needed to help prolong the usable life of the upcoming TLC NAND.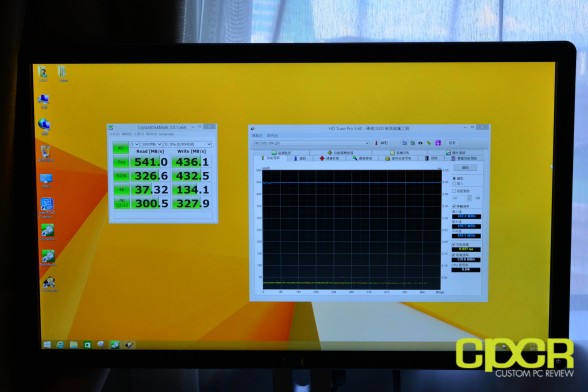 Performance on the controller is rated at 540MB/s sequential reads and 460MB/s sequential writes. Silicon Motion had a demo unit of the SM2256 running comfortably with Micron's latest 16nm TLC NAND. Silicon Motion tells us that their product has been ready for quite a while, waiting for TLC NAND to begin shipping. We should expect to see drives on the shelves as soon as vendors can get their hands on the new NAND and finish qualifying.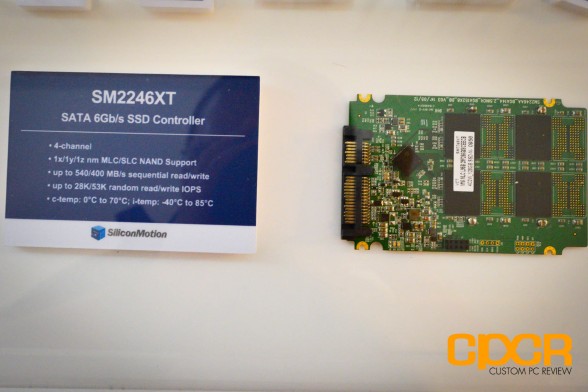 Silicon Motion also displayed their SM2246XT, which is an ultra low cost, DRAM-less controller designed for entry level applications. The controller features a 4-channel design and support for all the latest MLC and SLC NAND. As expected, random performance is pretty weak with read/write IOPS topping off at 28K/53K IOPS respectively.
This controller is already shipping and is currently being used in solutions such as the SanDisk Z400s which was launched recently.