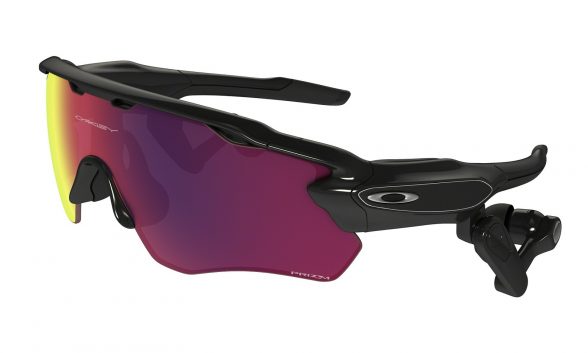 Oakley, in partnership with Intel, recently announced that the Radar Pace smart glasses are now available.
First announced at CES in January, the Oakley Radar Pace smart glasses are powered by Intel's Real Speech technology to provide wearers with a real time voice activated coaching system that creates a unique training program for the wearer, tracks performance and coaches in real time.
In order to achieve this, the Oakley Radar Pace includes a pair of headphones integrated into the frame and a microphone array to accept voice commands. It also includes a multitude of onboard sensors including an accelerometer, gyroscope, pressure sensor, humidity sensor, and proximity sensor, and is also capable of connecting to external sensors such as power output, heartrate, speed, cadence, distance, time, and more via Bluetooth. These sensors feed data to the Radar Pace which analyzes data in real time to provide wearers with feedback.
As you'd expect, in addition to the awesome technology onboard, the Radar Pace is also a top notch pair of sunglasses as well. Oakley has integrated many of their lens technologies into the lenses on the Radar Pace including UV protection, impact protection, HDO (High Definition Optics), and Prizm, a revolutionary new lens technology which helps optimize and sharpen visual acuity.
The Oakley Radar Pace is priced at $449 and is available on the Oakley website here.
https://www.youtube.com/watch?v=-S4V1TS4yFk