AMD to Drop Prices of RX470 to Compete with Nvidia GeForce GTX 1050 Ti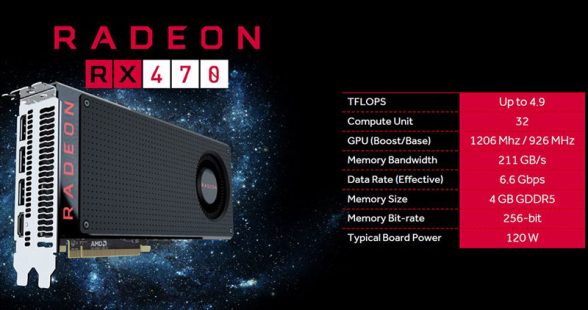 According to unnamed sources for TweakTown, AMD is rumored to drop pricing on their Radeon RX 470 graphics card to better compete with the incoming Nvidia GeForce GTX 1050 Ti. Currently, the AMD Radeon RX 470 retails for $179, but AMD is expected to drop prices by $10 bringing it down to just $169. The Nvidia GeForce GTX 1050 Ti is expected to launch at $149 when it launches October 25.
For comparison, the Radeon RX 470 is based on the 14nm Polaris 10 Pro GPU featuring 2,048 stream processors and 4GB of GDDR5 on a 256-bit memory bus. The rumored upcoming GeForce GTX 1050 Ti will be based on the 14nm GP107 Pascal GPU featuring 768 CUDA cores and 4GB of GDDR5 running on a 128-bit memory interface. Early leaks of GeForce GTX 1050 Ti show performance at ~30% lower than the Radeon RX 470.
Source: TweakTown