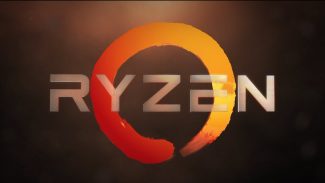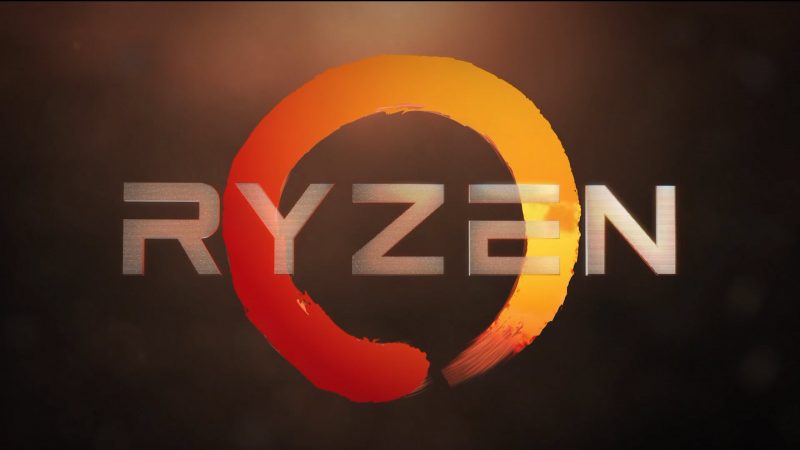 Another day closer to the launch of AMD's Ryzen CPU and another leak. This time around, we get our first sneak preview of how the AMD Ryzen will perform as well as the first preview of the mid/entry-level Ryzen CPUs, the Ryzen 5 1600X and Ryzen 3 1300X.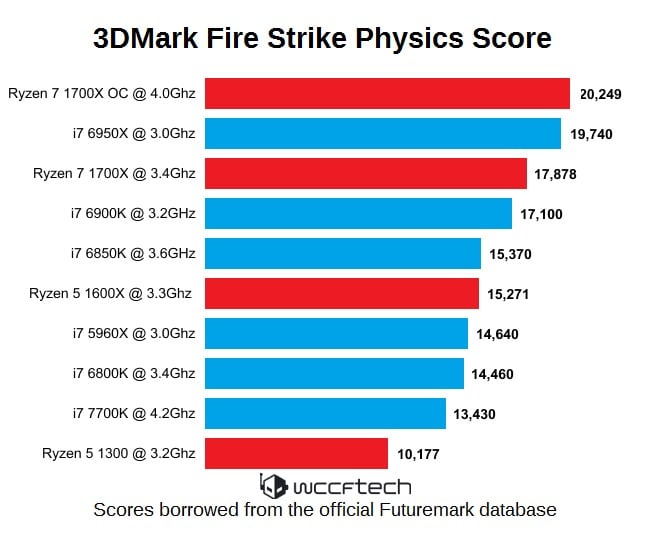 The 3D Mark Phsyics benchmark scores, which were pulled from the official Futuremark benchmark database were recently compiled by WCCFTech. Sitting at the top is the 8-core Ryzen 7 1700X overclocked to 4.0 GHz, besting the 10 core Intel Core i7-6950X. The 6-core Ryzen 5 1600X at 3.3 GHz managed to beat out Intel's i7-6850K despite a clock disadvantage. Lastly, we have the 4-core Ryzen 5 1300, which trails the Intel i7-7700K by quite a bit. Keep in mind that the AMD Ryzen 5 is rumored to be a sub-$200 part while the Intel i7-7700K is around $340.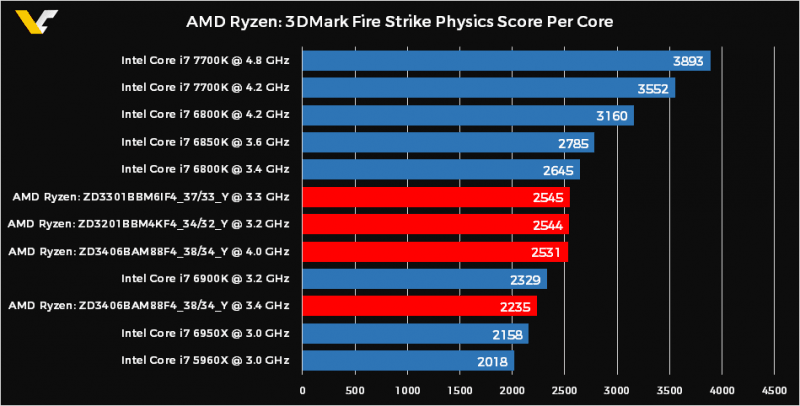 This chart shows the theoretical performance per core by simply dividing the Fire Strike benchmark score by the number of cores on each CPU. This isn't a good indicator of the actual per-core performance since Fire Strike doesn't scale well with more additional cores. With that said, it does give us an idea of what the per-core efficiency for Ryzen is against Intel chips with the same number of cores.
It seems like AMD's claims about its IPC increase has come to fruition with each chip closely matching or beating out its Intel counterpart. This is even more impressive considering that most Ryzen SKUs are expected to be sold at a much lower price point than Intel.
More to come as we get closer to AMD Ryzen's launch in early March. Until then, stay tuned!
Source: WCCFtech