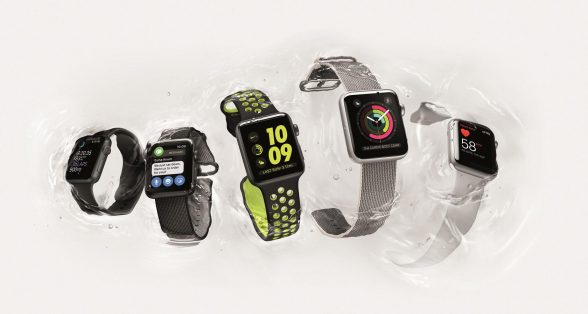 According to a new report from Business Insider, Apple's smartwatch may be starting to lose steam.
In an investor's note from KGI Securities analyst Ming-Chi Kuo, Apple's smartwatch business may see a 15%-25% decline from 2015 as the introduction of the Series 2 Apple Watch and price cuts on the Series 1 Apple Watch does little to improve sales. Revised shipment numbers are down from an estimated 10-10.5 million units to 8.5-9 million units. In 2015, Apple shipped a total of 10.4 million units.
Kuo believes that there are 4 major reasons that the Apple Watch is tanking. These include a lack of killer applications, inadequate battery life, heavy reliance on iPhone, and its multi-touch UI which Kuo believes is not the best for wearable devices. It doesn't help that the Apple Watch Series 2 is basically a waterproof Apple Watch Series 1 either. According to recent estimates from market research firm IDC, Apple shipped just 1.6 million units of the Apple Watch in 2Q2016, a decrease of 56.7% over 2Q2015.
Do you own an Apple Watch or are interested in buying a smartwatch? What do you think? Do you agree? Let us know in the comments below!
https://www.youtube.com/watch?v=p2_O6M1m6xg
Source: Business Insider