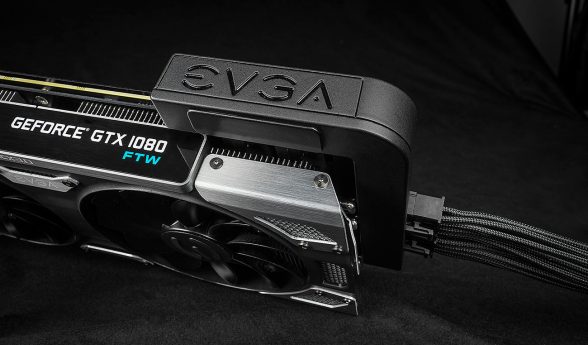 EVGA unveiled their PowerLink at Computex earlier this year which is an adapter that allows you to relocate the PCIe power connector to the rear of the card, for neater cable management. Today, they've announced a plan to give away one of these devices to every owner of their current lineup of GeForce 10-series graphics cards.
EVGA PowerLink Features
The EVGA PowerLink is designed to "dramatically improve cable management" by allowing users to reroute cables to the rear of the graphics cards, which allows for improved case airflow, lower profile height, and a much cleaner wiring configuration.
The adapter features integrated solid-state capacitors, which also provides the additional benefit of power filtering. It also supports a variety of different PCIe connections and allows for adjustable spacing.
The offer exists for a limited time only. So, sign-up today!
Source: EVGA