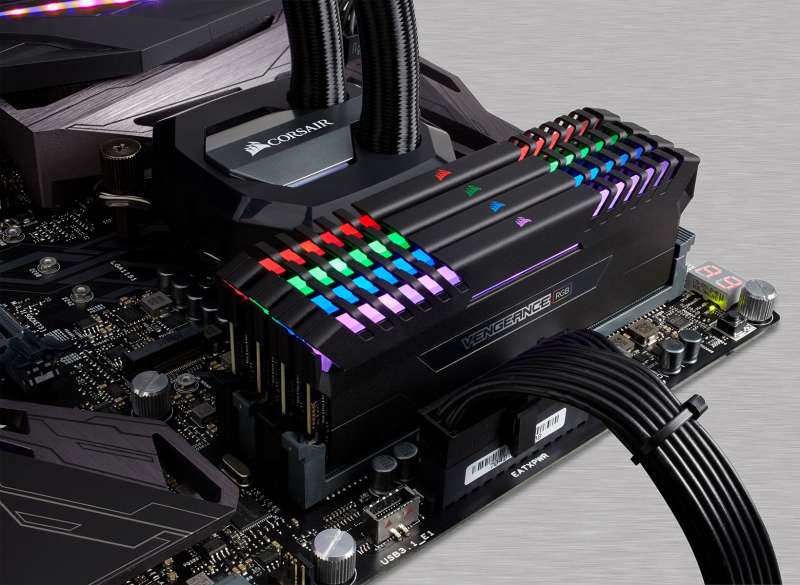 Corsair's new Vengeance DDR4 modules adds *you guessed it* RGB lighting to its distinct heat spreaders.
Unlike many other RGB memory lighting kits, users can configure the lighting to react to temperature changes or set them to a variety of pre-configured lighting patterns including breathing, static, and rainbow. Lighting profiles can be configured through CORSAIR LINK, Corsair's monitoring software for its power supplies and other components.
As with the previous Vengeance memory modules, the Vengeance RGB is designed for overclocking and has support for XMP 2.0.
The kits are available starting today in 16GB (2 x 8GB), 32GB (4 x 8GB), and 64GB (8 x 8GB) kits. The 16GB kit operates at 2666MHz while the rest operates at 3000MHz. Pricing starts at $169.99 for the 16GB kit, $304.99 for the 32GB kit, and a whopping $679.99 for the 64GB kit.
More information is available via Corsair's product page.