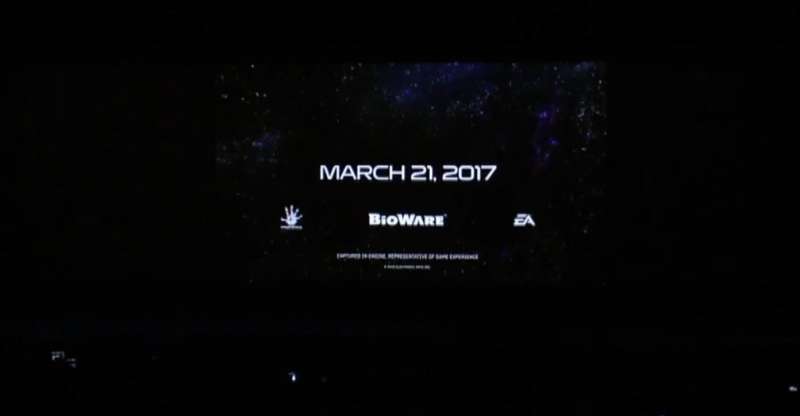 It's official! Mass Effect Andromeda will arrive on March 21, 2017, or 321. During Nvidia's CES 2017 keynote, BioWare General Manager Aaryn Flynn took the stage with Nvidia CEO, Jen-Hsun Huang to unveil a never before seen gameplay trailer and release date.
The next highly-anticipated title in the Mass Effect series will shift the focus away from the Milky Way Galaxy and onto the Andromeda Galaxy. You play as the Path Finder, the designated leader to help establish civilization in the new, unexplored star system. Players will get to experience a riveting story while take on challenges using vehicles, spacecrafts, and of course, squadmates.
BioWare has also demonstrated some brand-new gameplay at CES so, check it out below.
https://www.youtube.com/watch?v=DhgKfjslfxA&t=0s