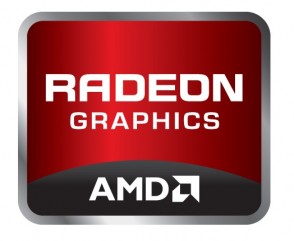 According to a new report by Swedish hardware site, Sweclockers, AMD's next generation Radeon R9 380X is slated to launch sometime between April and June 2015.
Codenamed Fiji XT, the GPU onboard the R9 380X is expected to feature 64 GCN compute units and 4,096 GCN cores. It's also believed to be using 4GB of SK Hynix's next generation 3D stacked HBM (High Bandwidth Memory) running at 1.2GHz. SK Hynix's new HBM memory is expected to be up to 9x faster than current generation GDDR5. Preliminary estimates based on the leaked specifications peg the AMD Radeon R9 380X's performance at over 45% faster than the current generation Radeon R9 290X.
Additionally, AMD is also expected to launch a successor to the aging Radeon R9 270 sometime in the March timeframe. Codenamed Trinidad, not much is known about the upcoming GPU. That said, it'll most likely receive some new GCN features along with some performance enhancements similar to what we saw with AMD's Tonga GPU (R9 285).
Source: WCCFTech via Sweclockers