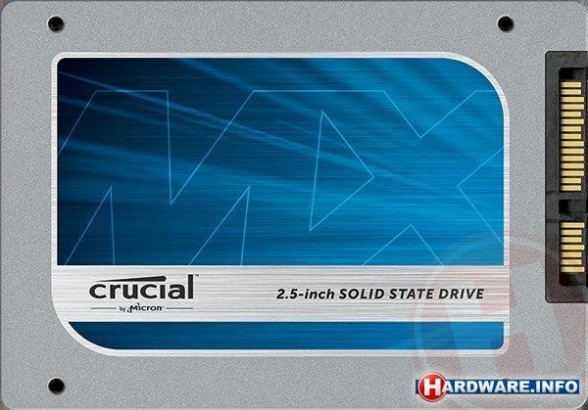 According to a recent article by hardware site Hardware.Info, Crucial/Micron is preparing to announce their next generation SSD, the Crucial MX100, in early June which just so happens to coincide with Computex Taipei. The Crucial MX100 is expected to be using Micron's upcoming 16nm 128Gb MLC NAND which Micron had begun sampling back in June 2013.
Although no specific performance figures were revealed, the MX100 is expected to perform somewhere between the Crucial's current Micron 20nm 128Gb MLC based M500 and M550. Given the finer lithography, pricing on the drive is expected to be even lower than the Crucial M500, which is currently hovering at ~$0.48/GB.
Hardware.Info also leaked an image of the drive to provide additional credibility showing the SSD sticker for the MX100 which prominently displays "MX". The Crucial logo also sports a "by Micron" label for those who still aren't familiar with Crucial's parent company.
As of all rumored information, take it with a grain of salt. However, if this pans out, we could possibly be seeing SSDs in the $0.30/GB-$0.45/GB range when the holidays start rolling around.
**Update 5/22/14**
Crucial recently reached out to us to confirm that they will indeed be releasing the Crucial MX100 SSD in the early June 2014 timeframe.
"The word is out that Crucial will be launching a new SSD in the early June 2014 timeframe called the Crucial MX100 SSD. The new MX100 will be a competitively-priced, 2.5″ SSD based on Micron's new 16nm chips, and will be the successor to the Crucial M500 drive. The high-performance Crucial M550 drive will also remain part of the Crucial SSD product line-up."
Source and Image Source: Hardware.Info