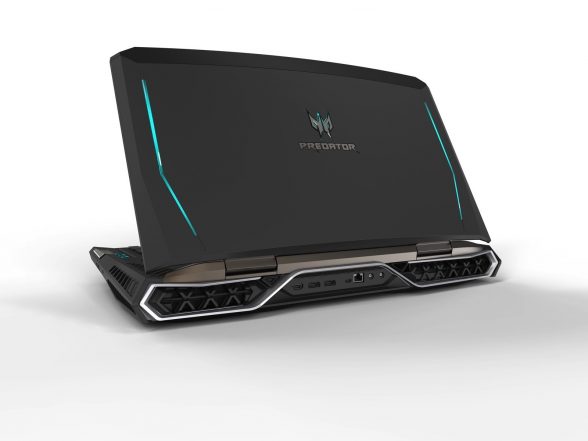 Today, Acer has unveiled an all-new gaming notebook which features a curved display, which is the first of its kind to hit the market. This gaming baest also supports NVIDIA's G-Sync variable refresh rate technology and is powered by NVIDIA's latest GTX 10 series graphics chips, and Intel's newly announced 7th generation (Kaby Lake) mobile processors.
Acer Predator 21 X Gaming Notebook with Curved G-Sync Display
Taking the flagship spot in its gaming notebook lineup, the Predator 21 X features the bleeding-edge in today's gaming focused hardware, with up to dual GTX 1080 graphics cards in SLI and Intel's latest Core i7 mobile processor driving a 21-inch curved IPS, 2560 x 1080 G-Sync display. In addition to its hugely impressive visuals, the Predator 21 X also sports some pretty killer audio functionality which includes SoundPound 4.2+ with 4 speakers, and 2 subwoofers, 3-way audio and Dolby Audio.
The Predator 21 X also includes Tobii eye-tracking technology for an all-new way to control your games. Using built-in infared sensors and specialized software the system can track the user's eye for interactions like aiming, identifying enemies or taking cover. This sort of gimmicky feature is currently only supported by a few titles, including the recently released Deus Ex: Manking Divided, The Division, and some of the recent Assassin's Creed titles. You can also control the Windows Desktop, if you're into that sort of thing.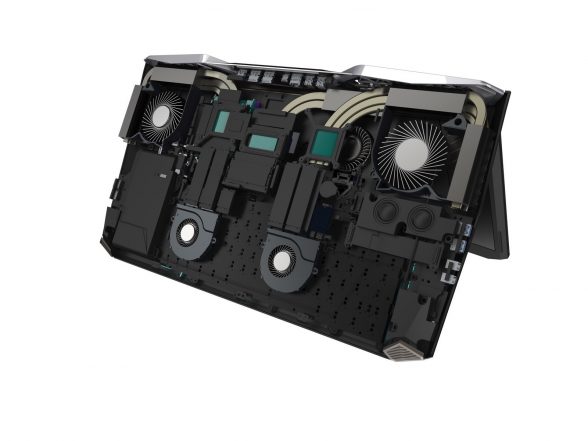 What is not a gimmick however, is the addition of a full-sized mechanical keyboard which features Cherry MX switches, fully customize-able RGB backligting, and a very unique numeric keypad which can be flipped over to be used as a Touchpad, for when you don't have an external gaming mouse connected. Cooling this monstrous luggable is an advanced cooling system with 5 system fans, 3 of which are ultra-thin AeroBlade metal fans, which Acer claims will "dissipate excess heat effectively for uninterrupted performance during intense gaming sessions."
No word on specific pricing or availability yet, but we're sure Acer will have more to say about his beast very soon.