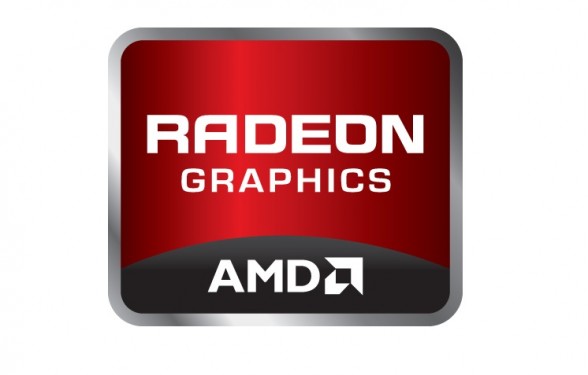 Previously set to launch on Friday, then delayed due to a last minute bug, AMD's Catalyst 14.1 Beta Drivers are now available for public testing. We've been told that AMD has been working furiously overnight to get the beta driver ready for release and it seems like they've come through – on a Saturday night no less.
Among the updates is of course the highly anticipated Mantle API (Application Programming Interface), which is a low level API that allows game developers better access to computer hardware based off AMD's GCN (Graphics Core Next) architecture. AMD claims that the next generation API will provide "Performance gain of up to 45%(versus the DirectX version) for Battlefield 4 on the R9 290 Series" and "Performance gain of up to 200% (versus the DirectX version) for Star Swarm on the R9 290 Series".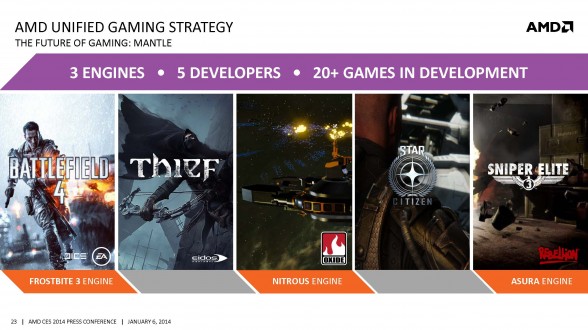 Currently only Battlefield 4 and Star Swarm supports the Mantle API at this time; however, AMD announced at CES that they've already got 5 developers with over 20 games currently in development .
The AMD Mantle Beta driver is currently supported on AMD Radeon R9, Radeon R7, HD 7000, and HD 8000 series GPUs. It'll also be supported on the latest AMD Kaveri A10-7000 series and AMD A8-7000 series APUs. Unfortunately at this time "Mantle performance for the AMD Radeon™ HD 7000/HD 8000 Series GPUs and AMD Radeon™ R9 280X and R9 270X GPUs will be optimized for BattleField 4™ in future AMD Catalyst™ releases. These products will see limited gains in BattleField 4™ and AMD is currently investigating optimizations for them."
In addition to the release of the Mantle API, AMD's Catalyst 14.1 also fixes CrossFire frame pacing issues for resolutions higher than 2560×1440, non-XDMA (Tahiti based) CrossFire solutions, and some APU/dedicated GPU CrossFire setups. AMD has also stamped out a couple more bugs as well, which are documented at the Beta download page.
Ready to take Mantle for a test drive? Get it here!