Recently, we did a report on a leak of ZOTAC's upcoming custom GTX 1080 PGF, which features RGB lighting. Today, we've received two more leaks of upcoming custom ZOTAC GTX 1080 models, this time in the form of the GTX 1080 AMP! and GTX 1080 AMP! Extreme.  The leaks come courtesy of the folks at Videocardz.
First we have the GTX 1080 AMP! (left) which features a dual-fan design, and then the GTX 1080 AMP! Extreme (right) which features a tri-fan design. Both cards feature ZOTAC's signature Carbon ExoArmor and IceStorm Fans, Power Boost, FREEZE and Spectra.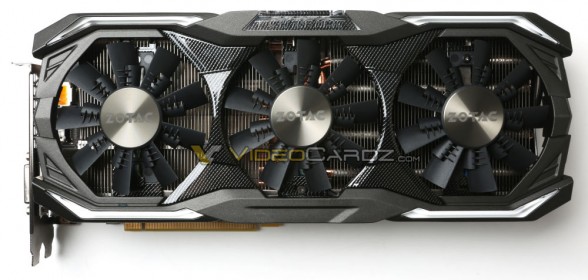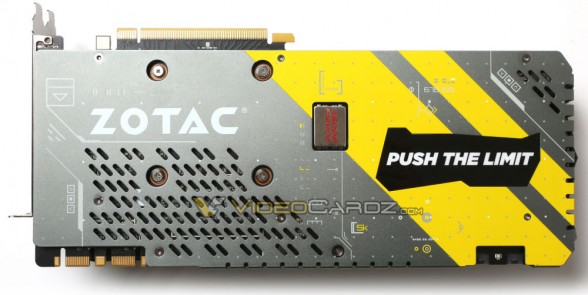 Spectra is ZOTAC's lighting system, which allows users to modify the LED elements around the cooler's shroud via the FireStorm utility. FREEZE basically turns the fans off when the cards are idle, which is a feature most Maxwell cards had, and we'd expect to see on nearly all Pascal cards.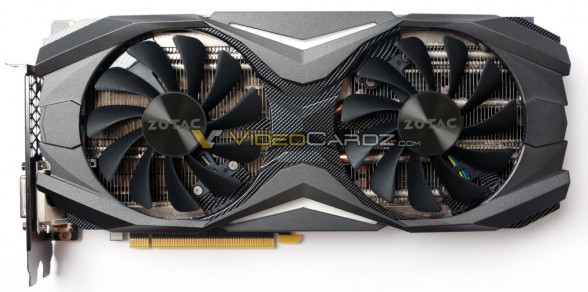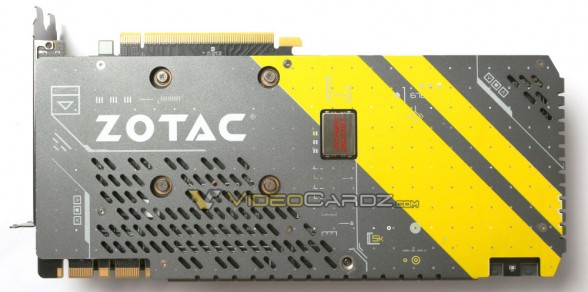 Both cards feature a premium backplate with a rather nice grey and yellow color scheme.  No other details are available, however the cards will reportedly be view-able within the coming days at Computex 2016, at which point we'll no doubt hear more about them.
Source: Videocardz.com