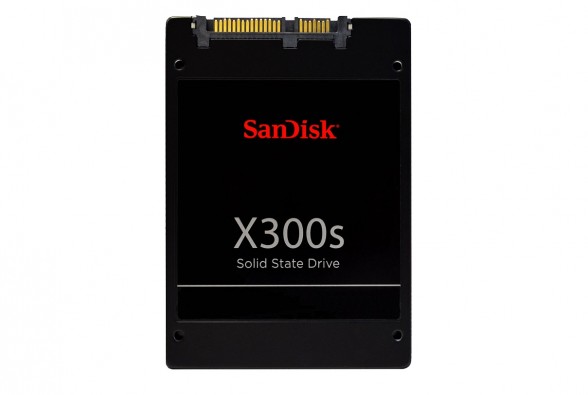 Earlier this month, SanDisk's made some huge announcements in the enterprise SSD space by unveiling the 4TB Optimus MAX SSD and Lightning Gen. II SAS SSDs, and recently they're also making some moves in their business SSD line as well with the announcement of a brand new business oriented client SSD, the SanDisk X300s.
While the SanDisk X300s performance (520/460MB/s sequential read/write) is relatively similar compared to the older SanDisk X210, the SanDisk X300s' key improvement is that it will feature Self Encrypting Drive (SED) technology (support for TCG Opal 2.0/IEEE-1667). This will allow the SanDisk X300s to be encrypted using any TCG Opal 2.0/IEEE-1667 SED management software such as the included Wave Systems EMBASSY Security Center (ESC) software, allowing users to easily encrypt and manage data access.
For business IT deployments where data security is paramount, self encrypting drive technology will offer businesses the necessary protection without the hit on performance traditionally experienced by using software based encryption methods, and with the right SED management software, IT administrators can easily manage large deployments remotely.
Along with the introduction of SED technology, SanDisk will also offer the 2.5″ X310s in capacities of up to 1TB, double that of the older SanDisk X210. This puts SanDisk on par with Samsung and Crucial/Micron's offerings although SanDisk is currently the only vendor to bundle SED management software along with their drive.
No word on pricing at this time, but the SanDisk X300s is expected to be available early June 2014. More information about the SanDisk X310s can be found here and more information about SanDisk's ecosystem of Independent Software Vendors can be found here.
Source: SanDisk