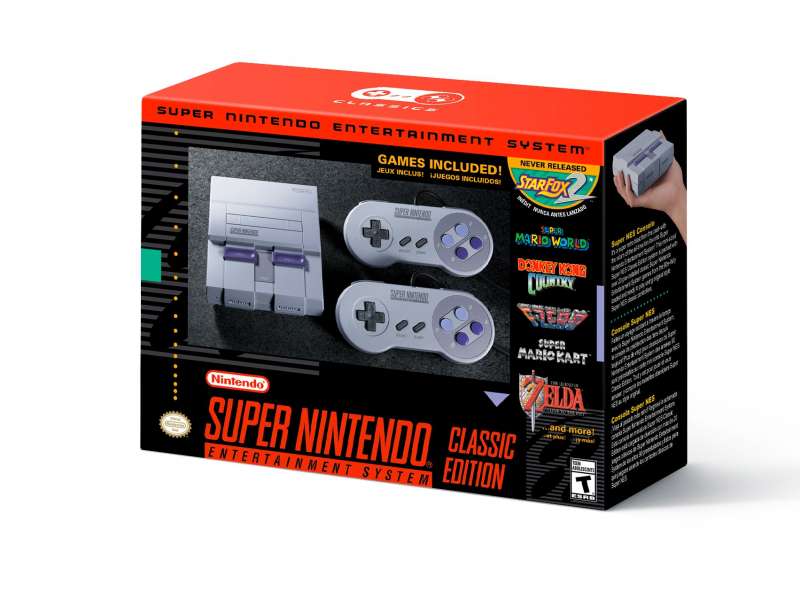 For retro gamers who loved Nintendo's re-release of the NES Classic last year, Nintendo is back again, this time with a re-release of the SNES Classic. Earlier this morning Nintendo of America's Twitter let this bombshell out!
Super Mario World, Earthbound, Star Fox 2 + 18 more games? Now you're playing with super power! #SNESClassic launches 9/29. pic.twitter.com/BPPGjpskPT

— Nintendo of America (@NintendoAmerica) June 26, 2017
According to Nintendo, the SNES Classic will retail on September 29th for a retail price of $79.99 and it includes such classic games like:
Contra III: Alien Wars
Donkey Kong Country
EarthBound
Final Fantasy III
F-Zero
Kirby Super Star
Kirby's Dream Course
The Legend Of Zelda: A Link to the Past
Mega Man X
Secret of Mana
Star Fox
Star Fox 2 (previously unreleased)
Street Fighter II Turbo
Super Castlevania IV
Super Ghouls 'N Ghosts
Super Mario Kart
Super Mario RPG: Legend of the Seven Stars
Super Mario World
Super Metriod
Super Punch-Out!
Yoshi's Island
Unlike the previous NES Classic re-release, Nintendo plans on releasing additional games for the SNES Classic as well. Those who are interested should try to pick one up as soon as possible. Although many of us PC gamers may already have all the right emulators set up on our PC's, nothing really beats an old school controller and a legit retro machine for some classic gaming.
More information is available Nintendo's SNES Classic webpage.