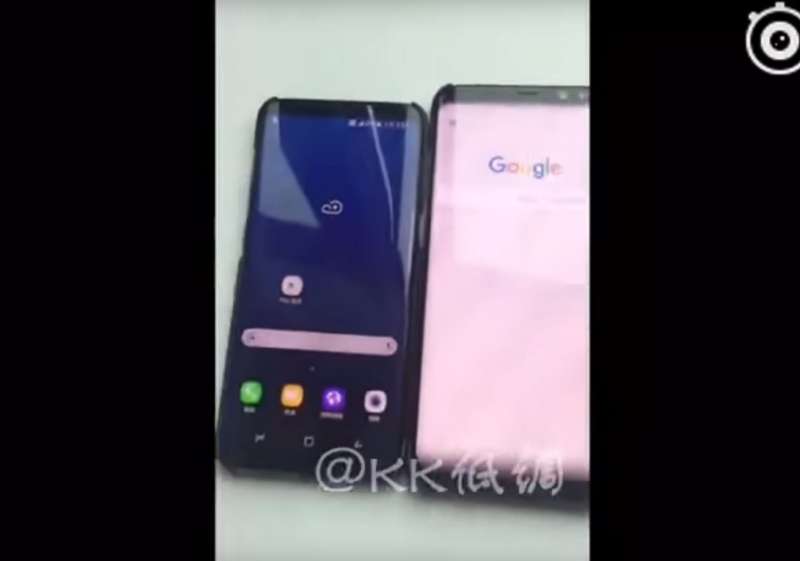 Samsung recently announced that they'll be unveiling their Galaxy S8 and Galaxy S8 Plus at their Galaxy Unpacked Event on March 28, but that hasn't stopped leaks of the new device from popping up on the web. The newest one? The customary blurry-cam hands-on video of the Samsung Galaxy S8 and the Galaxy S8 Plus, of course!
The video mostly just shows some of the physical aspects of the Galaxy S8 and Galaxy S8 Plus, and it gives us a good idea of the relative sizes of the devices. There's no real walkthrough of the phone's features, but we can see that both devices now feature curved edge displays, they now feature the dim always on display, and the physical home button is now gone. There's also a fingerprint sensor in the rear for unlocking the phone.
According to the leaker, "KK",  the Galaxy S8 will launch on March 29 and will likely hit the market on April 10. Pricing he believes will not be cheap, likely around 6000+ Chinese Yuan, which roughly equates to around $873+ USD. Of course, as with all leaks take this one with a grain of salt. More to come as it becomes available. Stay tuned!