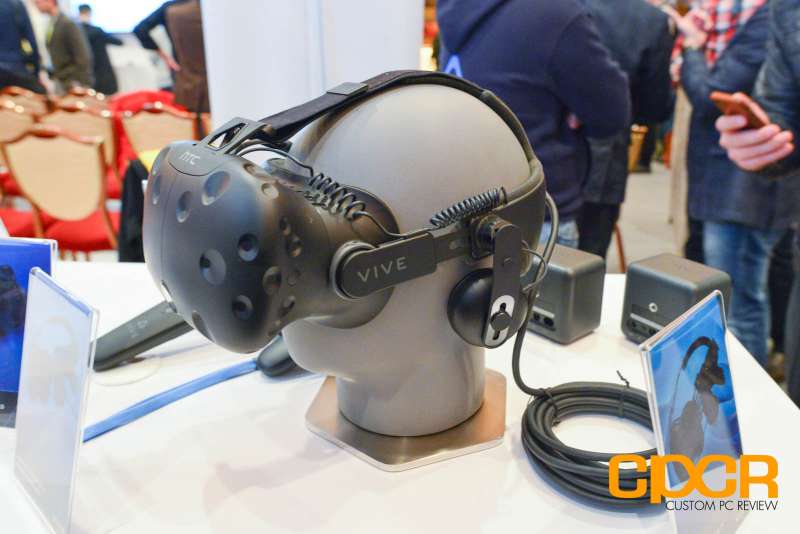 As expected, HTC did not have a second generation Vive headset to display at their CES 2017 press conference however, they did have quite a bit to talk about for both hardware and software for the HTC Vive. According to HTC, their overall 2017 is to build out the Vive ecosystem with both hardware and software to add additional capability to the headset as well as make VR content easier to access for all audiences.
On the hardware front, HTC announced two new accessories – the Vive Tracker and the Vive Deluxe Audio Strap.
Vive Tracker
The Vive Tracker is HTC's device for allowing developers to quickly and easily incorporate real world objects into VR. This allows developers to quickly and easily add things like guns, baseball bats, gloves, and more into their VR experiences, giving gamers the ability to use physical objects to interact with a virtual world. That way you can finally get the opportunity to swing a baseball bat around your house with your Vive headset on and tell your mom you wrecked the house to kill some zombies.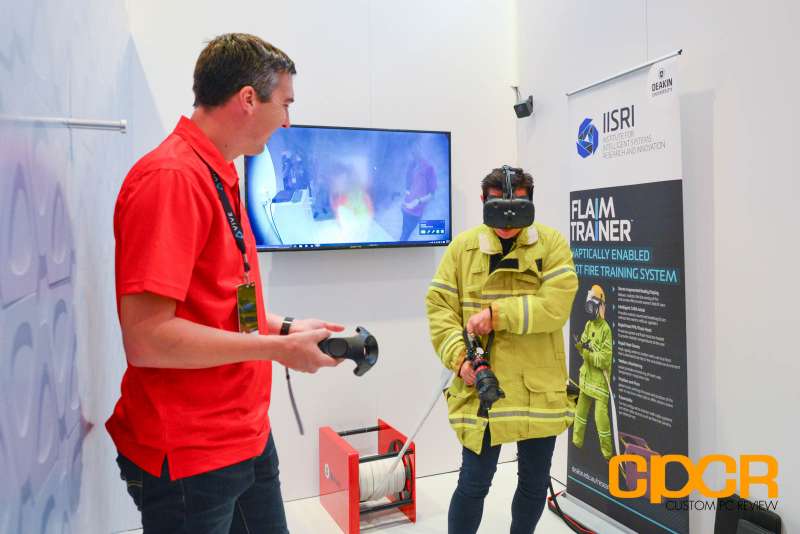 HTC had a pretty cool demo with one of their partners which showed the Vive Tracker in action. The demo simulated firefighting where gamers can put out fires using their Vive Tracker enabled firehose. The jacket even warms up as fires pop up making for a more immersive experience.
HTC will initially make 1000 Vive Tracker units available for developers while generally availability is expected to begin in 2Q2017. Pricing is unavailable at this time.
Vive Deluxe Audio Strap
The Vive Deluxe Audio Strap is HTC's second big announcement, which is essentially a more premium headstrap for the HTC Vive. The Deluxe Audio Strap is heftier than the original headstrap and is easier to remove as well with a hinge that allows quick removal. There's also audio functionality similar to the Oculus Rift headset.
HTC will launch the Vive Deluxe Audio Strap in 2Q2017. Pricing is unknown at this time.
Untethered VR
Although HTC didn't have a solution of their own for untethered VR, some of HTC's partners are expected to unveil solutions of their own to make VR a truly immersive experience.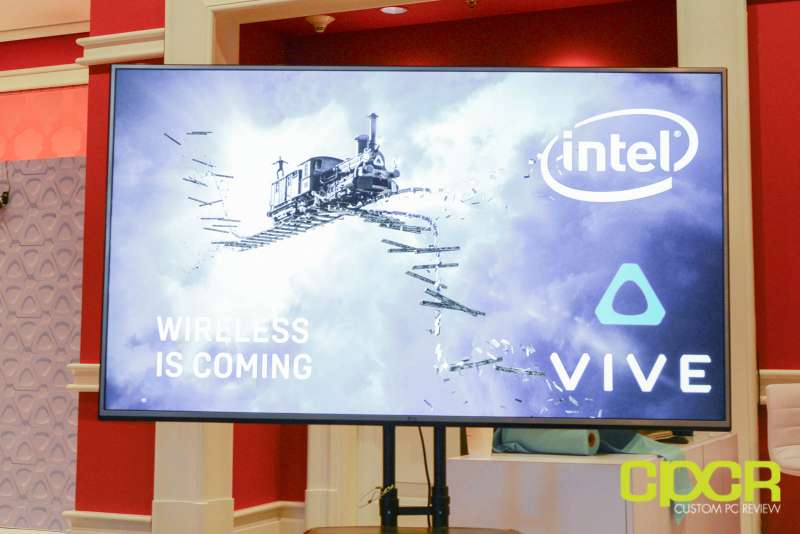 During the press conference, HTC announced that Intel will unveil a solution using a WiGig solution although no additional details were provided at the time.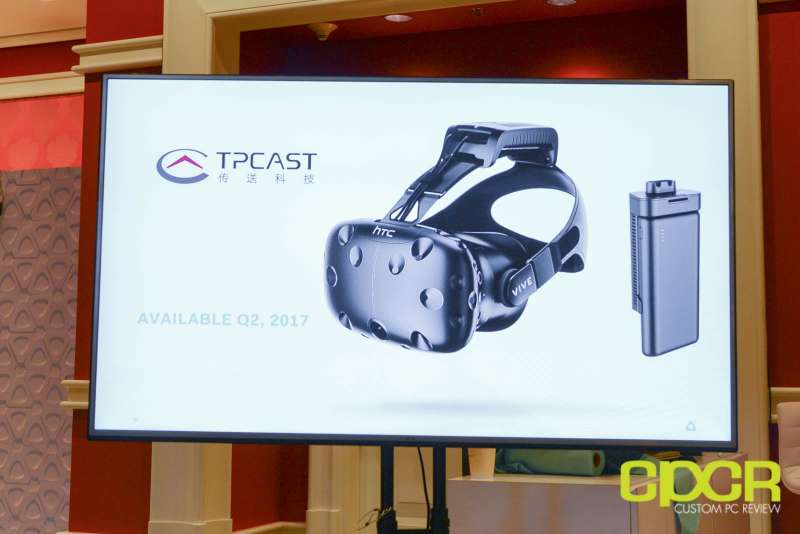 TPCAST, a company which came out of HTC's accelerator program will also offer an untethered VR solution. According to HTC, the TPCAST solution is low latency, offers a 2 hour battery life with a 6,000 mAh battery and will be priced at $249 when it launches 2Q2017. Pre-orders for TPCAST will be begin 1Q2017.