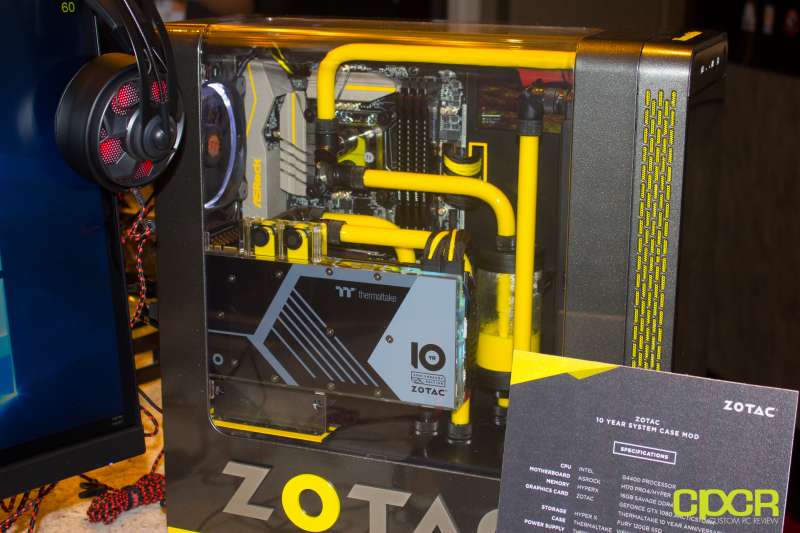 Continuing our coverage of CES 2017, we arrive at Zotac, a company best known for manufacturing NVIDIA graphics cards. While the company did have the full range of GTX 10 series cards on display, including their recently announced GTX 1080 Mini, it was clear that Zotac has another passion: making powerful miniature PCs.
Zotac at CES 2017
Starting with the slew of mini PCs, the first of which was the ZBOX C1549 Nano, a small fanless design which features a 7th generation Core i5 processor, 16GB of RAM and Intel HD Graphics. This passively-cooled powerhouse is specifically tailored to HTPC usage with its completely silent operation. However, we did see a demo with a similar model which was air-cooled called the ZBOX MI527 NANO which featured the same specifications.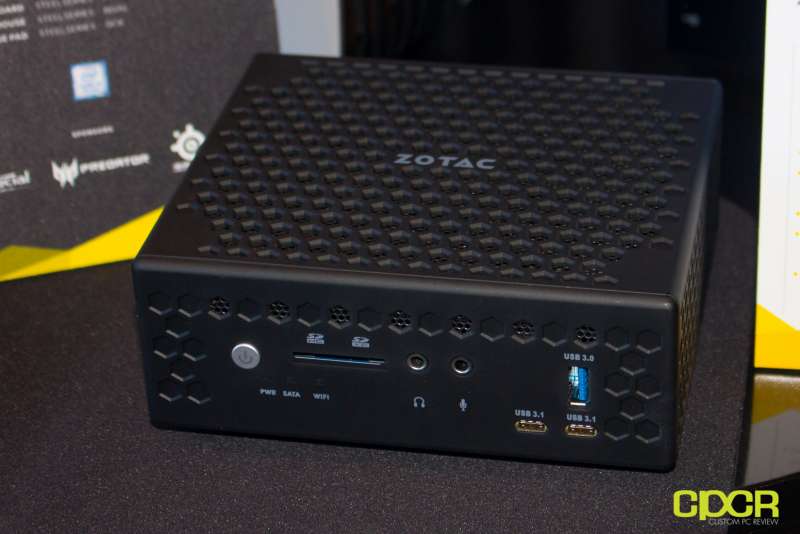 Both models feature 802.11 AC WiFi, dual Gigabit LAN, 1x HDMI 2.0, and 4x USB 3.0 (1 font, 3 rear), 2x USB 3.1 Type-C (front), and an SDXC card reader.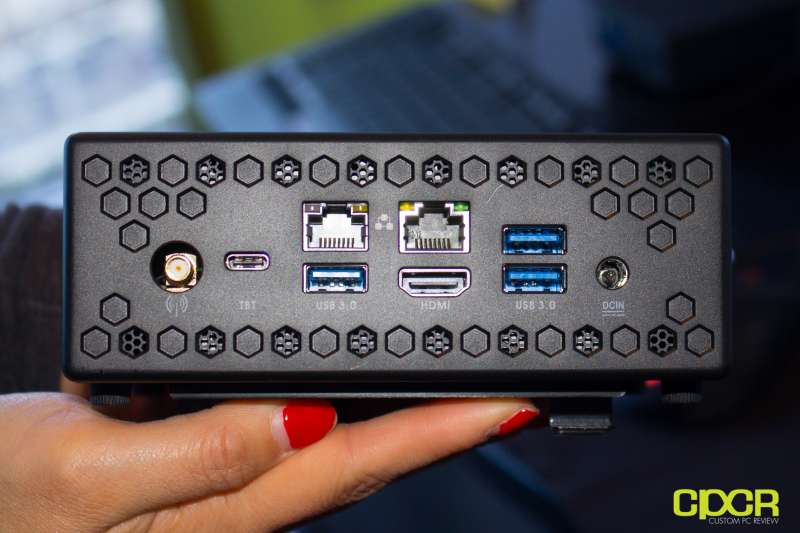 That's quite a lot of connectivity for such a small device, however it does not stop there. These machines are also equipped with a Thunderbolt enabled USB Type-C connector which allows the PC to be connected to Zotac' other new product: the ZBOX external graphics dock.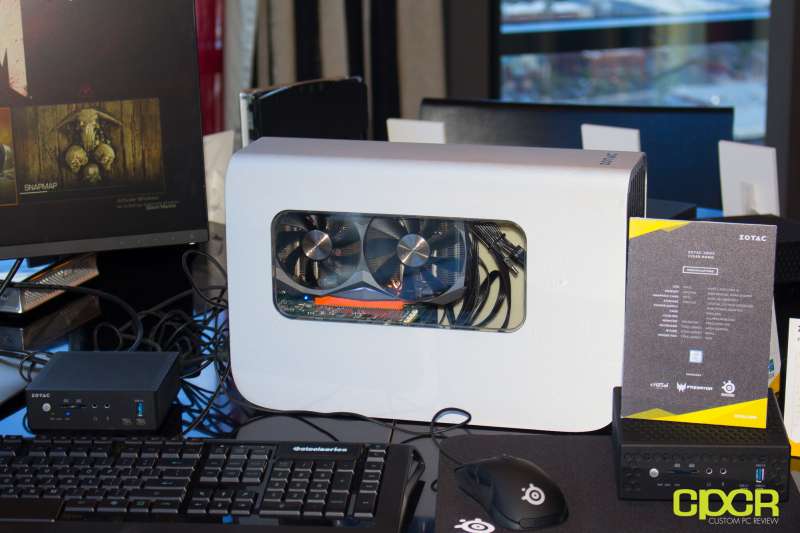 Like other boxes which have been available recently, the ZBOX allows any Thunderbolt 3 enabled PC to be connected to a full, discrete graphics card. In this case, Zotac's newly announced GTX 1080 Mini. Included in the box is a 400w power supply, which is more than enough for even the most power hungry GPUs on the market today. They demoed the mini PC and graphics dock running DOOM, and the experience was about equal to that of a full desktop gaming PC, at least in the short time I spent with it.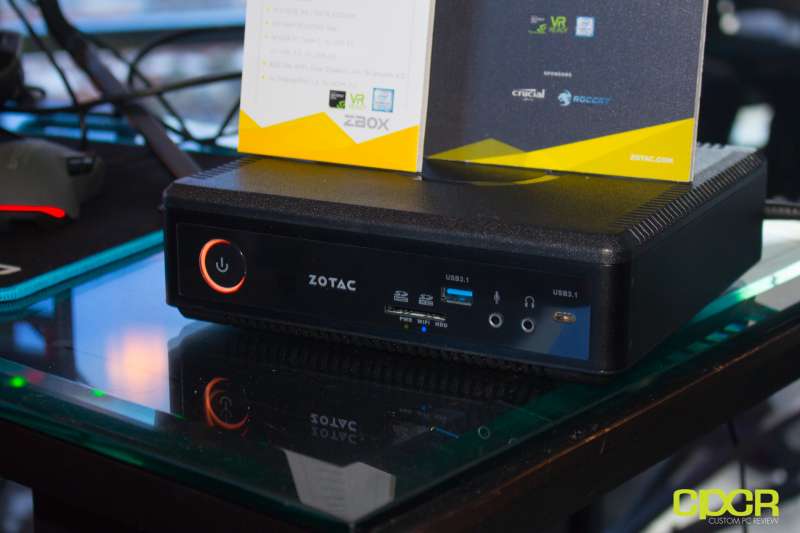 If you're looking for a  small form-factor gaming machine with all the parts in one box, Zotac has you covered there as well. The newly updated ZBOX Magnus EN1070K, which is an updated version of the previously released EN1070, the update being the addition of Intel's 7th Generation (Kaby Lake.. K, get it?) processors.
Specs on this one include: an Intel Core i5-7500T, GTX 1070 8GB and support for both M.2 SATA or PCIe (x4) SSDs, 2.5″ drives, and up to 32GB (2x16GB) of DDR4-2133 SO-DIMM memory.  Connectivity options include: 2x USB 2.o (rear), 3x USB 3.0 (1 front, 2 rear), 2x HDMI 2.0, 2x DisplayPoort 1.3 and 802.11 AC WiFi as well as dual Gigabit LAN. There's also a front facing SDXC card reader.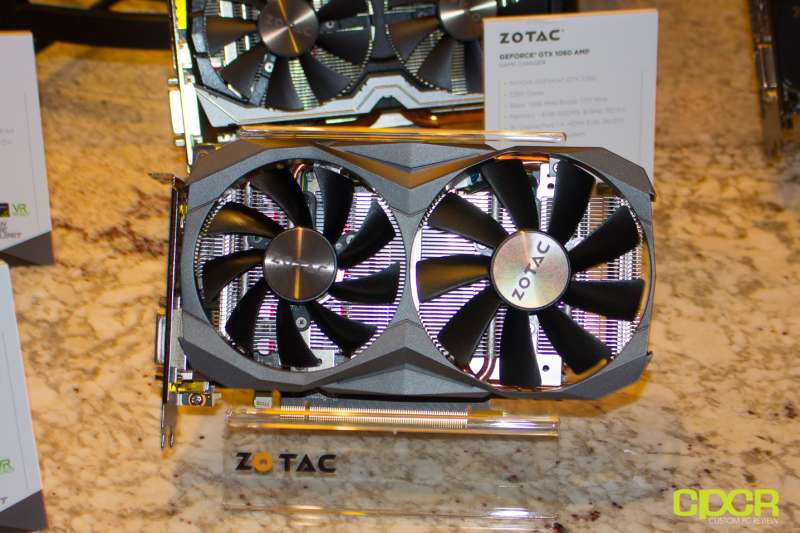 If you'd rather build your own small-form factor gaming PC, Zotac has just recently unveiled the world's smallest desktop GTX 1080 graphics card, the aptly named GTX 1080 Mini. This miniature gaming beast measures just 8.31 inches long and features a dual asymmetrical fan design with one  92mm fan, and one 120mm fan.
The cooling system also consists of three aluminum radiators equipped with three large copper heat-pipes. The firm also designed a fully custom PCB designed specifically for compatibility with GDDR5X memory. The card is powered by a single 8-pin PCIe power connector which feeds a 5+1 phase power delivery system.