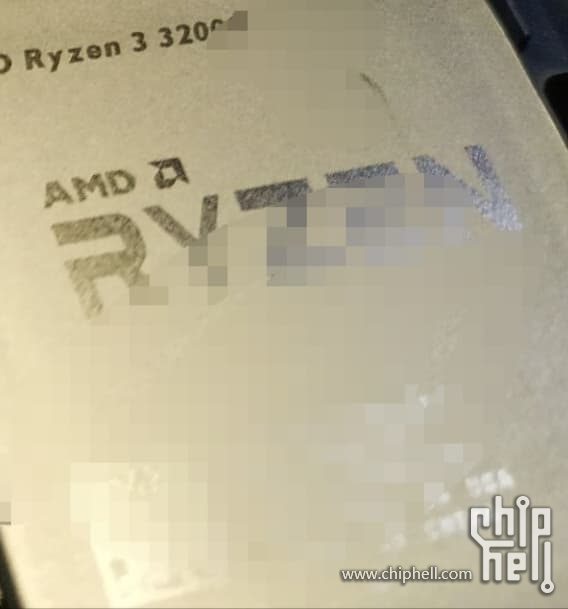 A recent post over at the Chiphell forums may have given us a first glimpse of the upcoming AMD Ryzen 3 3200G APU, codename Picasso. The upcoming processor, which is expected officially launch at Computex 2019 was pictured de-lidded by user "独月" who commented that they were in the process of running performance testing.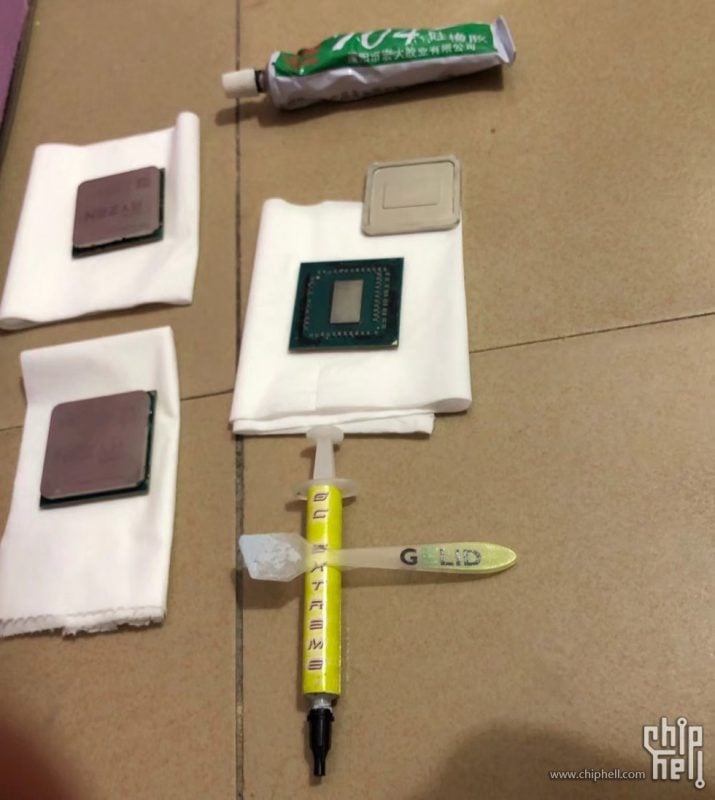 From the leaked images, we can see that the processor utilizes thermal paste rather than solder as interface material between the IHS and the chip itself. This isn't much of a surprise considering the Ryzen 3 3200G falls in the entry level of AMD's processor lineup.
The Ryzen 3 3200G is a part of AMD's upcoming Ryzen 3000-series APUs which is expected to be built on AMD's older Zen+ architecture used in the current generation Raven Ridge series of APUs. However, AMD will be shrinking the process node from its current 14nm to 12nm, and improve it somewhat with higher core, GPU, and memory clockspeeds, improved on die caches, and an improved Precision Boost.
Source: Chiphell