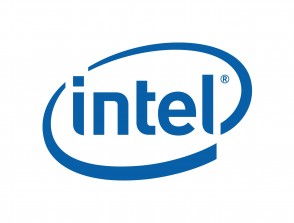 Details of Intel's upcoming 8th Generation Core Processors, Coffee Lake, are pouring out as last month we first got a glimpse of some leaked Geekbench benchmark scores and now we have a possible full CPU-Z information page confirming clock speeds, cache sizes, socket, and TDP.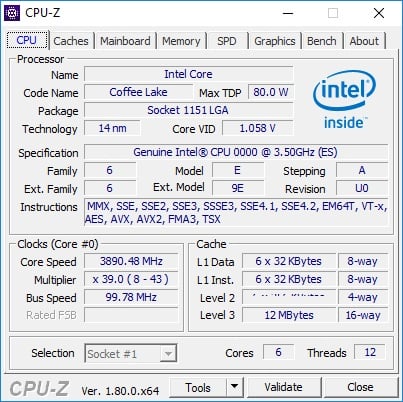 Looking at the information leaked in the CPU-Z screenshot, we can see that we've got an unnamed 14nm Intel Core Engineering Sample CPU featuring 6-cores/12-threads, a base clock of 3.5GHz and possibly a maximum turbo clock of 4.3GHz based on the 8-43 multiplier. It will also support the Intel Socket LGA 1151 socket, have a 12MB L3 cache, and feature a TDP of 80W.
This latest leaked processor is not one that we've seen rumored previously, but if previous rumors on the Intel Core i7-8700K are true, this is likely the Intel Core i7-8700 which is the non-unlocked version of the Core i7-8700K.
As with any rumors, take this one with a grain of salt. Given that the CPU-Z information isn't finalized yet, this could just be a misreading, but it could also be completely accurate. You decide.