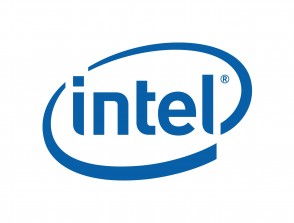 Broadwell-E launched just last month, but rumors of its successor is already swirling around on the interwebs.
According to a recent article by Chinese technology publication, BenchLife, Intel will be launching three different product ranges on their upcoming Basin Falls-X platform.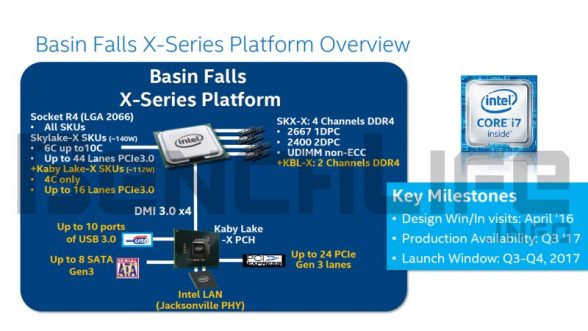 This will include Skylake-X, Skylake-W and Kaby Lake-X. Skylake-X and Kaby Lake-X will feature the new LGA2066 Socket AKA Socket R4 and use the Kaby Lake-X PCH. Skylake-W is targeted towards workstations and won't have much impact on the consumer market.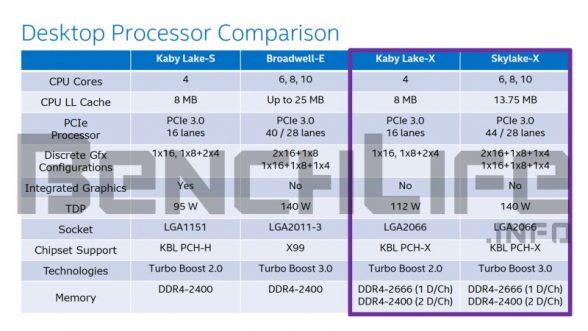 The successor to Broadwell-E will be Skylake-X, which is fairly similar to what we see from Broadwell-E. It'll come in 6, 8, and 10-core models, Turbo Boost 3.0, Quad Channel DDR4 support, support for up to 44 PCIe 3.0 lanes, and carry a TDP of up to 140W.
Right below that is Kaby Lake-X which interestingly enough will only be offered in a quad core configuration with dual-channel memory despite carrying the "X" suffix. It will only have 16 PCIe 3.0 lanes compared to the 44 on Skylake-X (28 PCIe 3.0 lanes on the 6-core variant). From the looks of things, the only thing that will differentiate Kaby Lake-X from its S counterpart is its 112W TDP which may suggests higher clocks out of the box.
Intel was originally planning to launch Kaby-Lake and Skylake-X will debut in 2Q2017, but now it looks more likely that they would appear in 3Q2017.
Source: benchlife