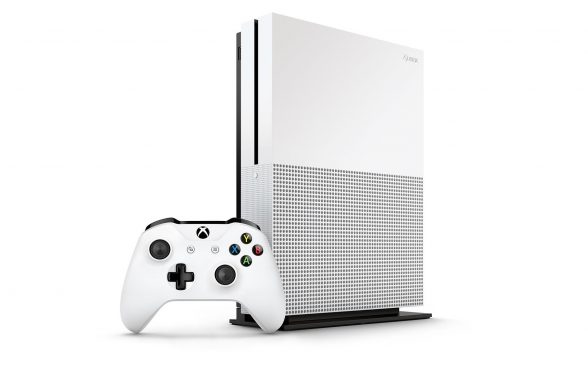 At E3 2016, Micorosft announced a refresh of the Xbox One in the form of the Xbox One S, which boasts support for 4K Ultra HD in a chassis 40% smaller than the original. While Microsoft discussed the Xbox One S and several accompanying games, they never really presented a launch date for the new console leaving gamers wondering when they could actually purchase the new device.
According to numerous online retailers, it looks like the official launch date is August 2, which is just about two weeks away. Prices start at $399 which gets you the Xbox One S with 2TB of onboard storage. Microsoft is expected to launch 500GB, 1TB and a special 2TB Gears of War Limited Edition Xbox One S down the road in time for the holiday season.
Pre-orders for the 2TB Xbox One S are available via Amazon now.