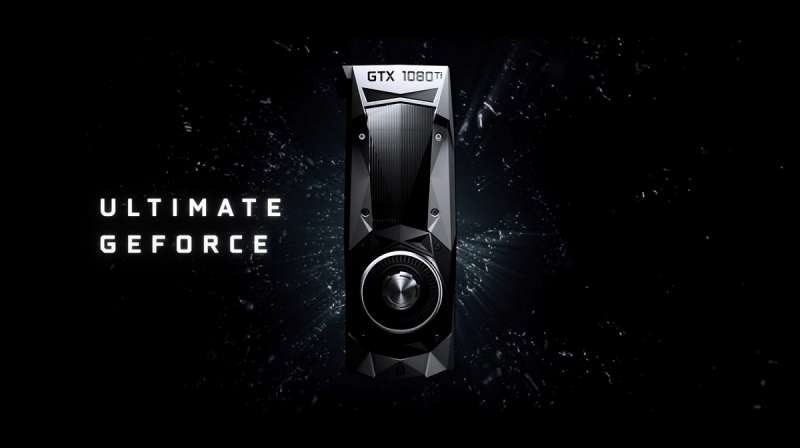 After recently launching the GeForce GTX 1080 Ti, Nvidia also released the GeForce 378.78 driver package which among other improvements significantly increases performance in games running on DirectX 12.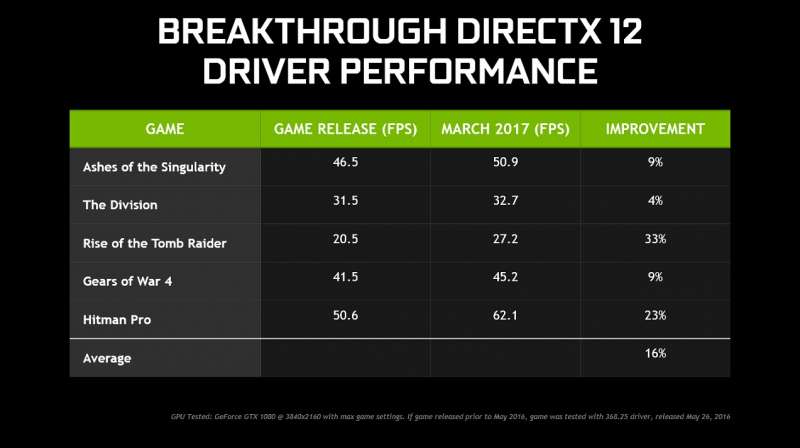 According to Nvidia, the new drivers increase DX12 performance by an average of 16% across the board with games such as Rise of the Tomb Raider and HITMAN boasting performance improvements by 33% and 23% respectively. Additional improvements include a wider array of games supporting Nvidia's ANSEL in-game screenshot feature, support for the GeForce GTX 1080 Ti, and improved SLI support in several games.
Nvidia's latest driver can be downloaded from the GeForce Experience utility or via Nvidia's website here. Additional release notes on the GeForce 378.78 drivers are available here.
Source: Nvidia