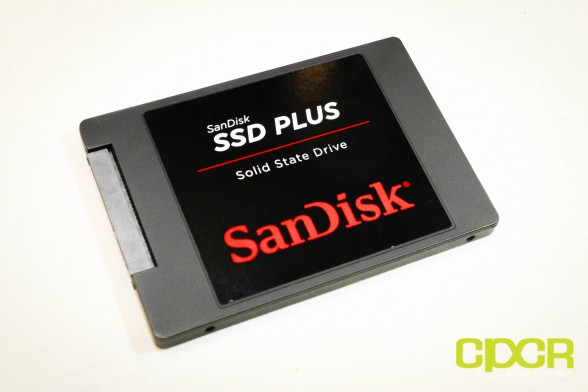 At Storage Visions 2015, SanDisk showed off two new client SSDs aimed at the entry-level market.
The first is the SanDisk SSD Plus which will be replacing the SanDisk SSD Series as SanDisk's new entry level SSD. Compared to the SanDisk SSD series, SanDisk SSD Plus will bring a boost in read performance up to 510MB/s compared to 475MB/s on the SanDisk SSD. The SanDisk SSD Plus will be using SanDisk MLC NAND and an undisclosed controller.
SanDisk is also looking to bring the recently introduced SanDisk Ultra II to entry level ultra-portable devices by introducing the Ultra II SSD in mSATA form factor. The mSATA Ultra II will be capable of achieving up to 550MB/s reads and will be in capacities up to 512GB.
Both the SanDisk SSD Plus and SanDisk Ultra II mSATA will carry a 3-year warranty and will be available in Q1 2015. The SanDisk SSD Plus will be available in capacities of 120GB ($69.99) and 240GB ($109.99).  The SanDisk Ultra II mSATA SSD will be available in capacities of 128GB ($73.99), 256GB ($115.99) and 512GB ($220.99).