IPS has always been known as a display technology that has high color accuracy and excellent viewing angles, but suffers from higher response times making it less than ideal for gamers. However, a new monitor from Acer may be the holy grail for gamers looking for a gaming-capable monitor without having to sacrifice color accuracy and narrow viewing angles typically associated with TN panels.
Using a 27″ 2560 x 1440p IPS panel, the Acer XB270HU is the first of its kind to offer an incredibly high refresh rate of 144Hz – an impressive feat even for TN panels. The XB270HU is also the first IPS panel to integrate Nvidia's G-Sync Technology, which eliminates screen tearing and visual artifacts by syncing the refresh rate of the monitor to the output of a Nvidia G-Sync compatible GPU.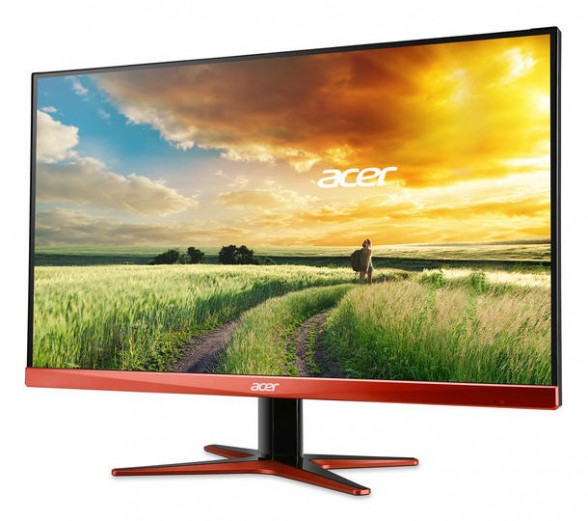 Additionally, Acer is also releasing another 144Hz monitor, the XG270HU alongside the XB270HU. The XG270HU is the first gaming monitor to ever use an edge-to-edge flameless chassis to provide a more immersive experience in multi-monitor setups. The XG270HU will have a refresh rate of 144Hz, response times of 1ms, and a resolution of 2560x1440p.
Acer expects both monitors to be available globally March 2015. Pricing information is still unknown at this time.