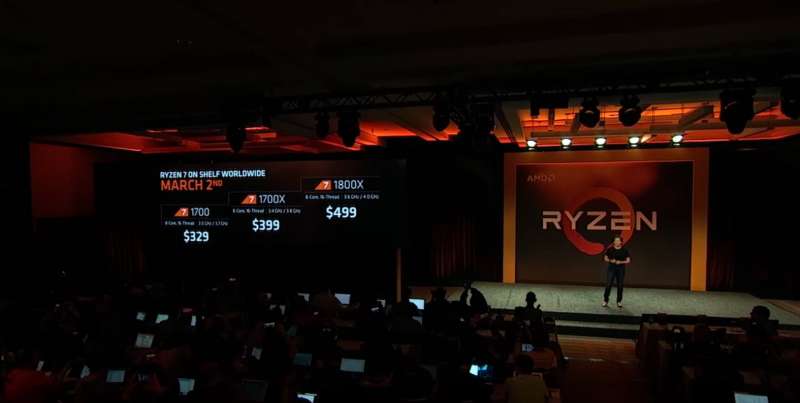 With all the leaks that have occurred in the past few weeks, by now we pretty much know just about everything when it comes to AMD's upcoming Ryzen processors, but up until this point nothing has been confirmed directly by AMD.
At a recent press event, AMD CEO Dr. Lisa Su took the wraps off the new Ryzen 7 1800X, Ryzen 7 1700X, and the Ryzen 7 1700 CPUs, and officially revealed some final specifications, pricing, launch dates, and performance comparisons as well.
Here's a look at the final specifications for the newly launched Ryzen 7 family CPUs which will launch worldwide on March 2.
AMD Ryzen 7 Specifications
Manufacturer
AMD
Model
Ryzen 7 1700
Ryzen 7 1700X
Ryzen 7 1800X
Architecture
Zen
Manufacturing Node
GlobalFoundries 14nm FinFET
Cores/Threads
8-Cores, 16-Threads
Frequency
3.0GHz Base / 3.7GHz Boost
3.4GHz Base/3.8GHz Boost
3.6GHz Base/4.0GHz Boost
XFR
No
Yes
Yes
TDP
65W
95W
95W
MSRP
$329
$399
$499
Pre-Order
Click Here
Click Here
Click Here
As previously expected, the X naming convention stands for XFR, or eXtended Frequency Range. This will allow the CPU to operate at one multiplier bin faster than the boost clock speed if the thermal capabilities will support it. For example, with a capable cooling solution, the AMD Ryzen 7 1800X will operate at 4.1GHz with XFR engaged.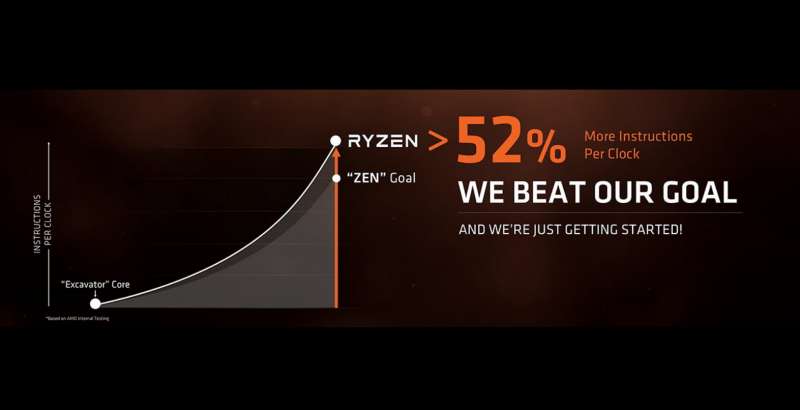 According to the presentation, performance for the Ryzen CPUs seem to be quite incredible as well. Although AMD was intiially aiming at a 40% IPC improvement over previous generation architectures, actual IPC improvement is somewhere closer to 52%.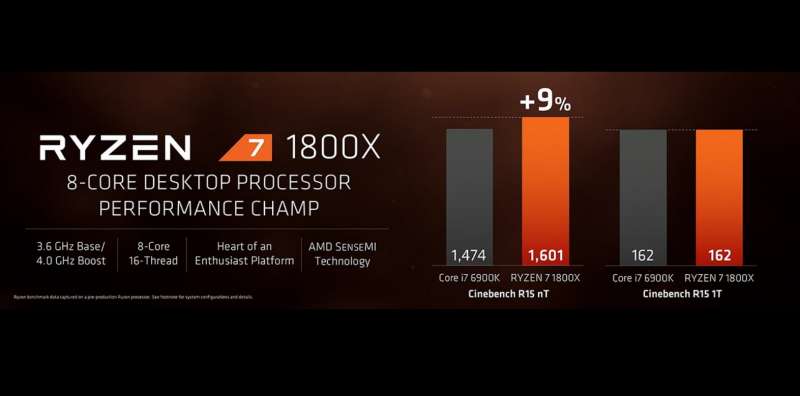 As a result, the flagship AMD Ryzen 7 1800X is faster than the Intel Core i7 6900K in Cinebench R15 multi-threaded despite carrying a pricetag 50% less than its competitor. The AMD Ryzen 7 1700X on the other hand is able to beat the Intel Core i7-6800K by more than 35% in the Cinebench Multi-Threaded benchmark despite carrying a lower pricetag of just $399.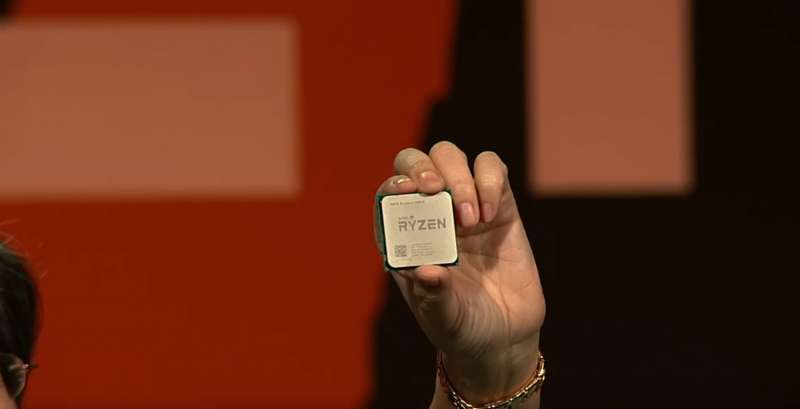 Dr. Su also showed off the design for the new CPU, which we've seen in previous leaks.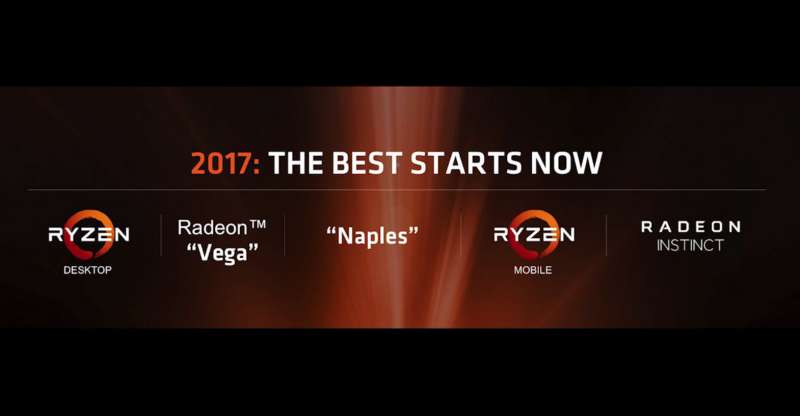 Closing out the presentation is also a roadmap of what's to come in 2017. Starting with Ryzen, AMD is also gearing up for launches of upcoming Vega (High End Graphics), Naples (Server), Ryzen Mobile, and Radeon Instinct.
https://www.youtube.com/watch?v=1v44wWAOHn8