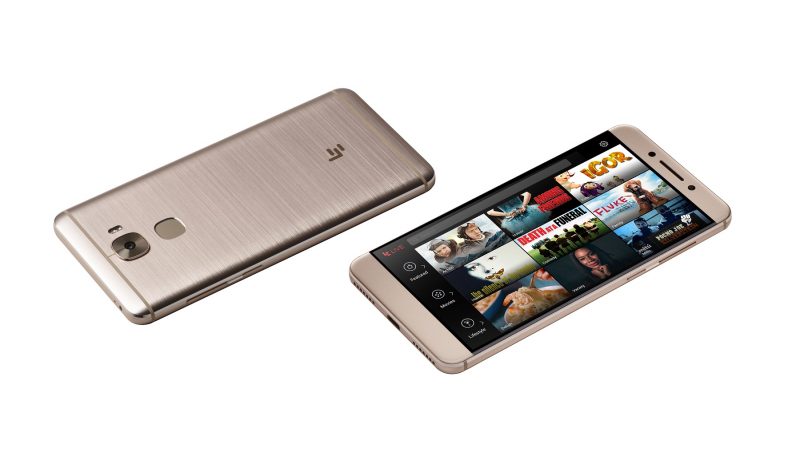 LeEco recently held an event today in San Francisco launching a slew of new hardware for the US market. Among the new product introductions is the LeEco Le Pro3, which has been available outside of the US for quite some time, but is finally coming to the US just in time for the holiday season.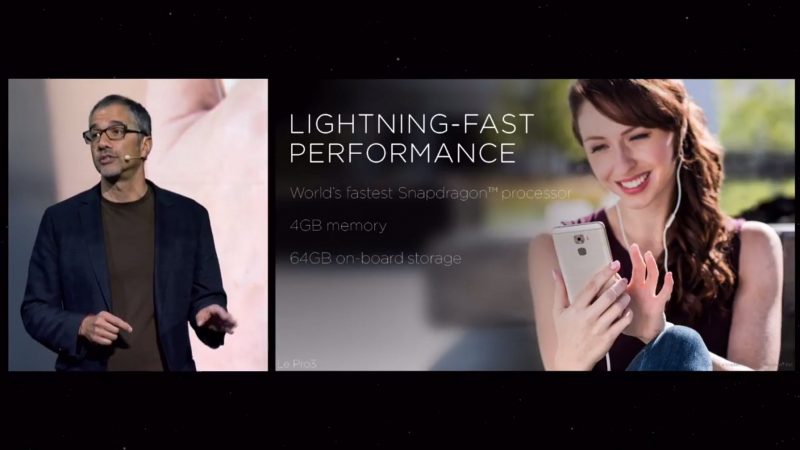 The Le Pro3 will be LeEco's flagship smartphone for the US market packing a 5.5″ FHD LDPS display, Qualcomm's Snapdragon 821 Quad Core SoC, 4GB RAM, 64GB internal storage, 16MP/8MP front/rear facing cameras, fingerprint reader, and a massive 4070 mAh onboard battery that can be quickly charged thanks to Quick Charge 3.0 capability. The Le Pro3 also features Dolby Atmos stereo speaker technology and ditches the 3.5mm headphone jack for CDLA (Continual Digital Lossless Audio) USB Type-C audio output which is expected to provide better audio quality. Wireless connectivity includes Wi-Fi 802.11 a/b/g/n/ac, Bluetooth 4.2, and of course LTE-A, LTE, HSPA+, HSPA, UMTS, WCDMA, EDGE, GSM.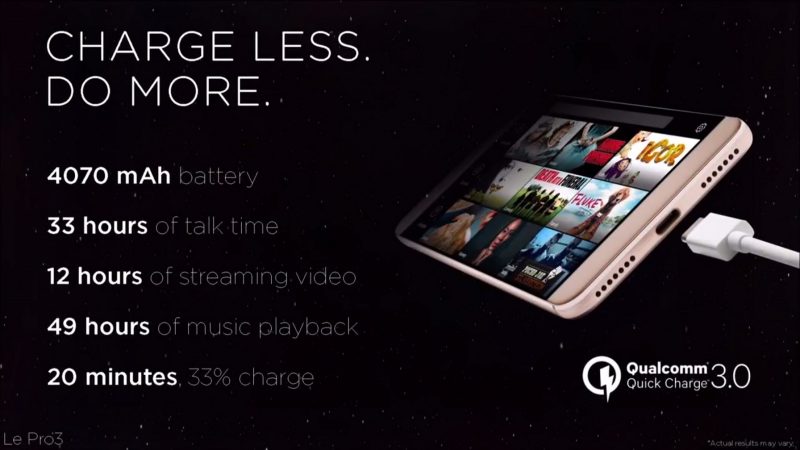 While the specs on the Le Pro3 is undoubtedly quite impressive, what's awesome about the Le Pro3 is the price. Despite all the features onboard the Le Pro3, it's expected to retail at just $399 in the US and LeEco is also offering a $100 instant rebate knocking the price down to just $299. The Le Pro3 is expected to launch in the US on November 2. Those interested in picking up the Le Pro3 can check out the product page here.