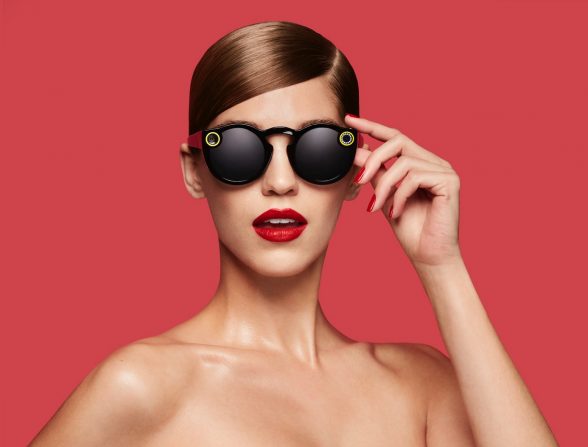 Highly popular social media app Snapchat recently re-branded themselves as Snap and their latest product may explain why.
According to a recent announcement, Snap unveiled Spectacles which is a pair of well, spectacles with a built in camera that can be used with the Snapchat app to easily allow users to create first person Snaps. In order to do this, Snap Spectacles features an onboard videocamera equipped with a 115 degree lens mounted near your right eye. In order to record, simply tap a button near your left eye to start a 10-second Snap. As you're recording, a yellow ring of lights near your left eye will let others know that you're Snapping. Then the Snap Spectacles will connect to Snapchat via Bluetooth or Wi-Fi to transfer your Snaps. It's that easy.
Snap estimates that battery life will be long enough for all day Snapping, but if you run out of juice, the Spectacles also come included with a fashionable case which doubles up as a charger as well.
Pricing on the Snap Spectacles is expected to be $130 and will be available in three colors when it launches; however, its launch date is still unknown at this time. More information about the Snap Spectacles is available via its website here.
https://www.youtube.com/watch?v=XqkOFLBSJR8