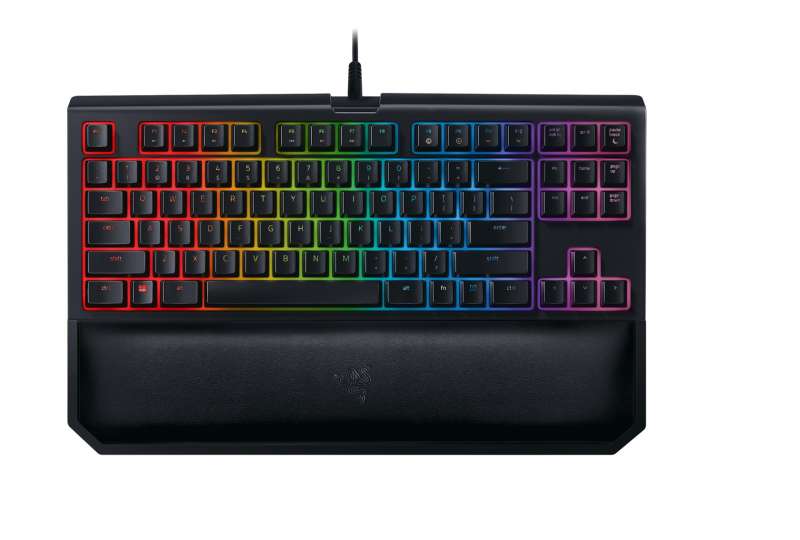 Razer today launched its BlackWidow Chroma V2 Tournament Edition, a follow up to the BlackWidow Chroma Tournament Edition that was released back in 2015.
Like its predecessor, the Razer BlackWidow Tournament Edition (TE) Chroma V2 uses a tenkeyless design, which removes the number pad to provide more room for the mouse on the right-hand side. The more compact form factor could also allow gamers to position the keyboard closer to the center relative to the gamer's hand, which may be more ergonomic for some gamers.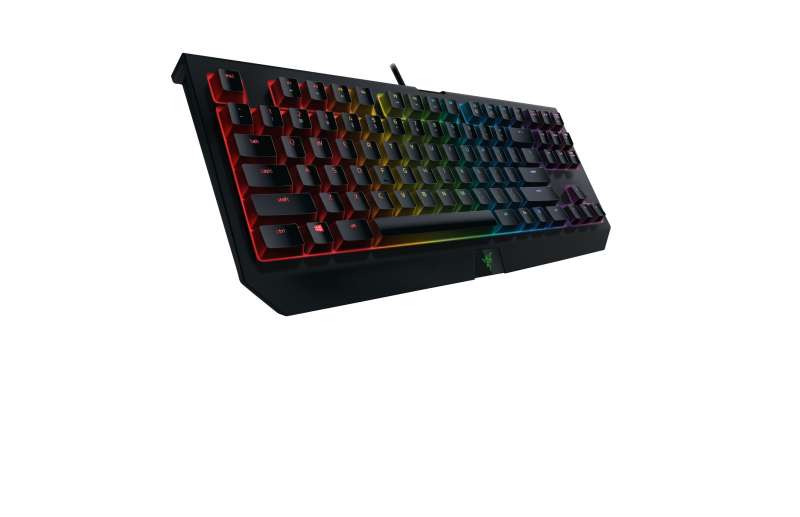 As expected, the Razer BlackWidow TE Chroma V2 is a mechanical keyboard featuring Razer's Green, Orange or Yellow switches. The keyboard also boasts Razer's Instant Trigger Technology, which Razer claims will cancel "any delay between key actuations to provide rapid response from your keyboard to your system". We're not sure what that means, but we're guessing it may be something to do with key debounce. We'll have more information once we get our hands on the new keyboard.
Taking a page from the Razer BlackWidow Chroma V2, the Razer Blackwidow TE Chroma V2 also comes with a memory foam wristrest and Chroma RGB backlit keys.
The Razer BlackWidow TE Chroma V2 is now available from the Razer Store for $139.99.