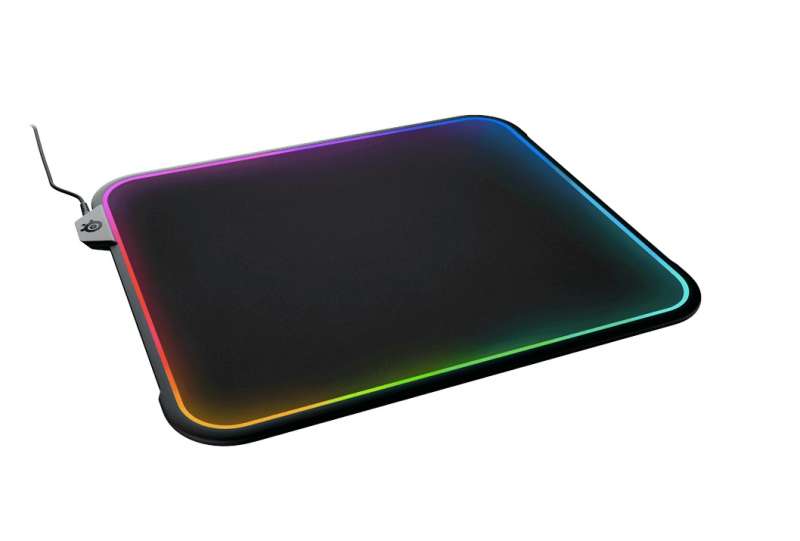 So you've got your RGB gaming mouse and you've got your RGB gaming keyboard. What's left? An RGB gaming mousepad.
In its raving new campaign to light up your desk with skittle colors, SteelSeries has introduced its latest inception: the QcK Prism. We've seen the Prism moniker before in products such as the SteelSeries Siberia Prism, and we're overjoyed that it's finally made its way into mousepads.
The QcK Prism dons a beautiful LED halo around its border. Unlike the monotonous halos in religious texts, the one on the QcK Prism glows in 16.8 million colors and has 12 light zones. The colors can be set using the SteelSeries software, paired with many equally dazzling glow patterns.
The secondary component of the QcK Prism is the dual-sided mousepad. Gamers can switch between a smooth, polymer surface for speed and a soft, cloth surface for control. And yes, the lights are installed on both sides.
"Every aspect of this peripheral was built with purpose. It delivers premium surface performance with brilliant lighting and zero mouse cable interference."

-Jason Christian, SteelSeries Category Manager for Gaming Surfaces, Mice and Keyboards
Those interested in adding a little bling to their desktop can now order the SteelSeries QcK Prism online for $59.99. Make sure you have a USB slot free for, you know, powering your mousepad.