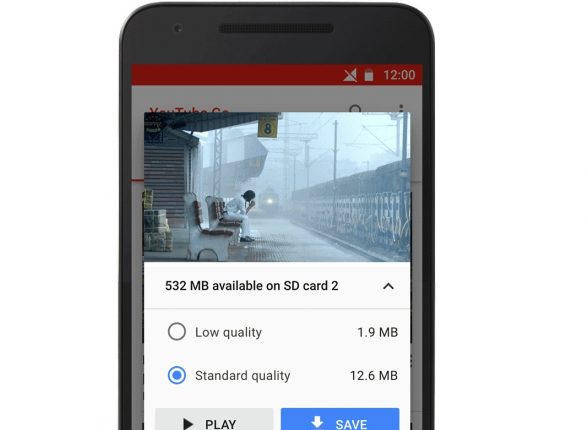 YouTube is without a doubt the world's largest video streaming and hosting service, and to get to being the world's largest, you have to make sure that anyone who wants to watch a video on YouTube has a way to do so.
As such, YouTube recently revealed a new app they've been working on, creatively dubbed YouTube Go which has several features that will allow viewers to not only find better video, but also watch it and share it even with limited or datacapped internet connectivity.
According to YouTube, some of the most notable features are:
YouTube Go's homescreen will feature trending and popular videos in your area
YouTube Go will have video preview functionality so you can get a quick preview of the video before wasting your data downloading a lame video with an incredibly enticing cover image. You all know what I mean.
YouTube videos can now be downloaded to your device for offline viewing and you can choose the resolution. Similarly you can also choose what resolution your videos stream at as well which will be useful for those on limited data plans.
Finally, you can also easily share videos with friends and family by sending it to their devices over Bluetooth.
YouTube Go will initially roll out in India where it'll likely have a very big impact, but there's really no reason why it won't go worldwide down the road. Those interested to be the first to hear about YouTube Go when it launches can sign up at YouTube Go's page here.
Source: YouTube