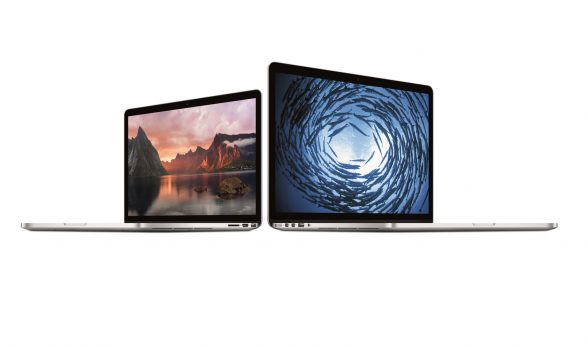 Last month, we heard rumblings in the industry that Apple may be launching a complete redesign of the MacBook Pro for the first time in 4 years. Since then we haven't heard much about the rumored notebook launch despite Apple launching the new iPhone 7 and 7 Plus earlier this month.
That said, in a recent interview by Forbes, Director of Tablet and Notebook PCs at IHS Market Technology, Rhonda Alexander believes that not only will a there be a refresh of the 13.3″ and 15.3″ MacBook Pro, but the 13.3″ MacBook Air will be refreshed as well. According to Alexander, production of these laptops already started in calendar 2Q2016 and the products are expected to launch in "late September or October of 2016".
As for hardware, Alexander believes that Apple is unlikely to use Intel's 7th Generation Core Processors, codename Kaby Lake. This is because the laptops went into production in 2Q2016 and Intel didn't launch their new Kaby Lake processors until very recently. In terms of graphics, Apple is likely to utilize integrated graphics on lower end models and offer an AMD Polaris based option for higher end models.
Keep in mind that no information has been made available by Apple, so these are all just rumors at this point. However, industry analysts do tend to watch the industry very closely and it's sometimes very easy to connect the dots especially if you follow the supply chain.
Source: Forbes