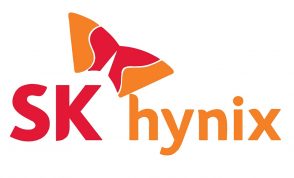 SK Hynix recently announced that they've began mass production of their UFS 2.1 storage solution. Ranging in capacities of 32GB, 64GB, and 128GB, SK Hynix is manufacturing their UFS 2.1 solution completely in house with their own firmware, controller, and 2nd generation 3D NAND flash.
According to SK Hynix, their UFS 2.1 storage solution is the fastest embedded flash memory in the world, boasting speeds up to 800MB/s, more than 3x the performance of eMMC 5.1 which is currently the main storage medium used in most mid-range to high end smartphones/tablets.
"SK Hynix is pleased to expect the mobile gadgets such as smartphones to enhance their performances with this advanced UFS 2.1" said Vice President SooHwan Choi, the Head of NAND Product Planning Office. "Consumers who use those smartphones with this UFS 2.1 will enjoy 8K resolution and 360 degrees videos and burst photoshoots of raw image formats" he added.
UFS, or Universal Flash Storage, is a relatively new flash storage solution designed for portable devices. It aims to replace eMMC in embedded applications and SD cards in memory card applications. The UFS 2.1 standard brings on additional performance thanks to the implementation of the High-Speed Gear 3 interface which doubles the data lanes for additional throughput.
Source: SK Hynix