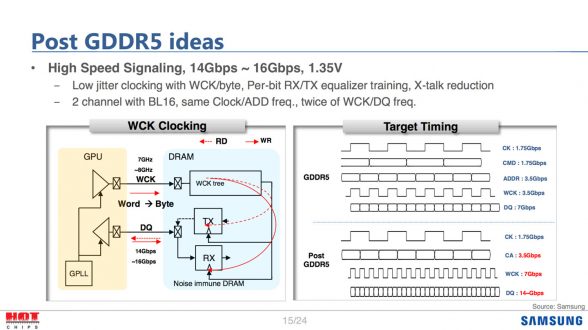 Although GDDR5X has only just recently hit the market, GDDR6 is already on the way and Samsung recently took the opportunity to share some information on the upcoming memory standard at the HotChips conference currently taking place in Cupertino, CA.
According to Samsung's presentation at the show, GDDR6 will start at 14Gbps and is expected to reach 16Gbps at its full potential, which higher than the 14Gbps GDDR5X is expected to reach at its full potential. Current generation Micron GDDR5X being used on Nvidia's recently launched GeForce Titan X is only capable of up to 10Gbps. GDDR6 will be rated at 1.35v, which is the same as GDDR5x. However, whereas GDDR5X was an evolution over GDDR5, GDDR6 is significantly different in design.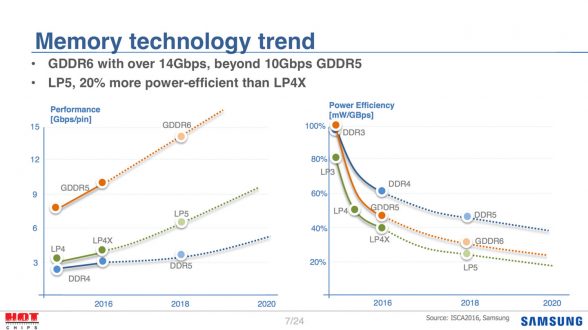 According to Samsung's roadmap, GDDR6 is expected to arrive sometime in 2018.
Source: ComputerBase