Samsung Investing Record 27 Trillion Won into Facilities This Year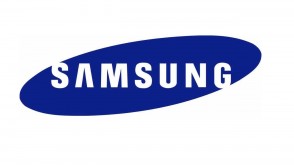 While the failure of a product launch as big as the Samsung Galaxy Note 7 would typically cripple a normal company, Samsung doesn't seem to be skipping a beat, recently telling investors that they'll be spending a record 27 Trillion Won ($23.59 Billion USD) this year with a majority of it happening in the 4th quarter.
Up until 3Q2016, Samsung had already invested 14.7 Trillion Won ($12.84 Billion USD), which is quite a bit compared to R&D and facilities spending for most tech firms however, in 4Q2016 alone Samsung is expecting to invest another 12.3 Trillion Won ($10.75 Billion USD). According to Samsung, the largest portion of the investment will go to to semiconductors which will receive 12.3 Trillion Won ($11.53 Billion USD) with 80% going to memory semiconductors and 20% going to system semiconductors/foundry. Samsung will also invest heavily into OLED displays this year with an investment of 10.9 Trillion Won ($9.52 Billion USD).
Source: BusinessKorea