ARCTIC Cooling S1 PLUS Turbo Module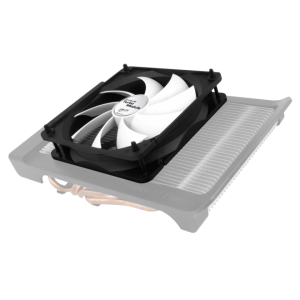 Hey whats up everyone! ARCTIC Cooling has just announced the S1 Plus Turbo Module addon for the Accelero S1 PLUS and Accelero S1 Rev.2 passive coolers. Their website claims a 22 degree drop in temperatures from the stock cooler on the Radeon 6770 by using both the S1 Plus and the S1 Plus Turbo Module.
The S1 Plus Turbo is currently available at ARCTIC's website. Check it out here!