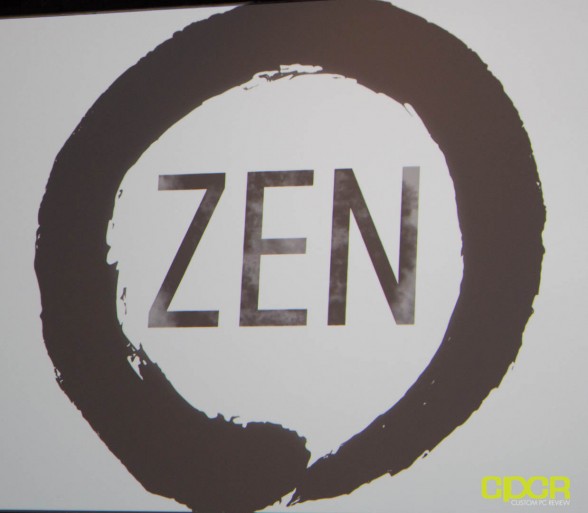 Polaris and Bristol Ridge isn't the only things making thunder at AMD's press event today. Lisa Su, CEO of AMD, also showed off the first sample of the upcoming Zen CPU in the flesh.
Lisa didn't delve too much into its specifications. She only mentioned that samples are arriving in the labs and that she's confident in Zen's capabilities from the results she's seen. The new Zen architecture will be built around the new 14nm finFETs.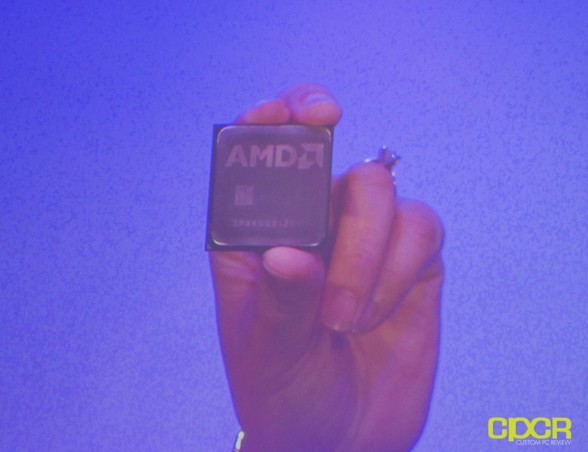 AMD will first focus on bringing Zen to the consumer desktop market, followed by servers and APUs. The flagship model of Zen, Summit Ridge, will have 8 cores/16 threads, and will be installed on an all new AM4 platform. The hotly discussed chip is predicted to have a 40% IPC increase over its predecessors and a TDP of 95W.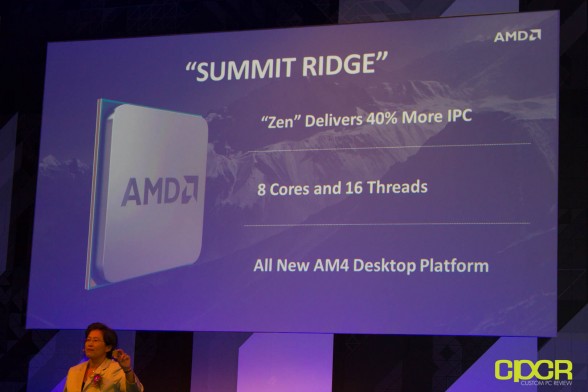 Everything else about Zen is still shrouded in mystery. Zen is expected to launch full-force in October of this year.